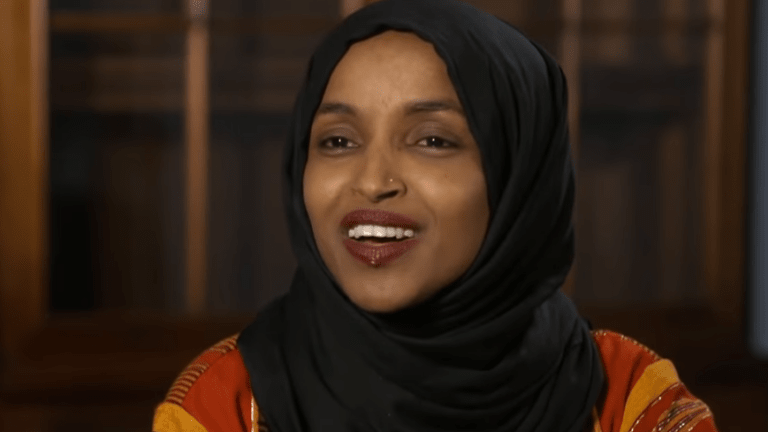 Ilhan Omar announces she's now married to former political consultant Tim Mynett
Rep. Ilhan Omar announced that she is now married to her former political consultant, Tim Mynett.
"Got married!" the lawmaker announced via social media. Jeremy Slevin, a spokesman for Omar, confirmed the news.
"From partners in politics to life partners, so blessed. Alhamdulillah," Omar posted on Instagram, along with a heart emoji.
In August, Beth Mynett filed for divorce from Mynett, after accusing him of having an affair with Omar. Mynett confessed to her of his "devastating and shocking declaration of love" for Omar.
Omar is a naturalized Somali American who fled Somalia's civil war, a former refugee. She succeeded U.S. Congressman Keith Ellison. 
"I did not expect to come to the United States and go to school with kids who were worried about food as much as I was worried about it in a refugee camp," Omar at the time. Just three years ago, Omar made history when she became the first Somali-American to win a seat in a state legislature. She will also be the first Congress member to wear a Muslim hijab.
Last July, President Trump was slammed after he told Mar ad other members of 'The Squad' to go back to their countries.
Trump hit a new low after he hopped on Twitter to tell progressive congresswomen to "go back to the countries they came from."
"So interesting to see 'Progressive' Democrat Congresswomen, who originally came from countries whose governments are a complete and total catastrophe, the worst, most corrupt and inept anywhere in the world," Mr. Trump wrote on Twitter, "now loudly and viciously telling the people of the United States, the greatest and most powerful Nation on earth, how our government is to be run."
Trump added: "Why don't they go back and help fix the totally broken and crime."