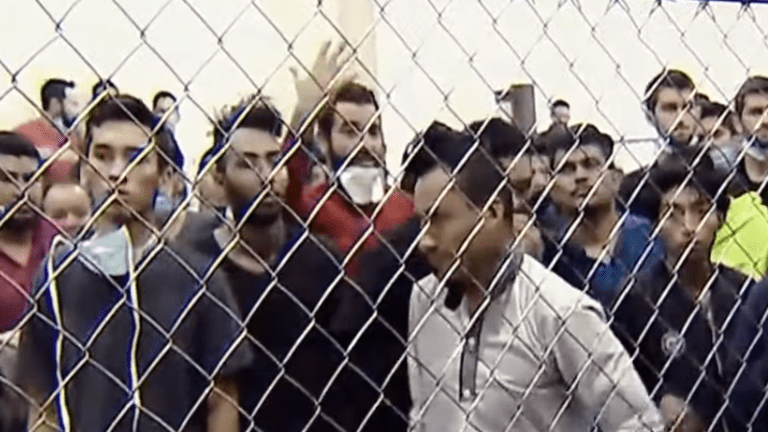 ICE faces calls to release detainees amid coronavirus outbreak
ICE is facing calls to release thousands of nonviolent detainees amid growing fears of coronavirus breakouts at immigrant detention centers.
"There are at least four confirmed cases of immigrants in custody who have coronavirus, and five ICE facility employees who had tested positive -- that was as of yesterday," Rep. Joaquin Castro, chairman of the Congressional Hispanic Caucus (CHC), said in a press call Tuesday per The Hill.
Since social distancing began in the country, it was announced that ICE would refrain from making arrests, but there have been reports of undocumented immigrants being detained in California and Denver.
It appears to be business as usual for ICE.
"Immigrants are staging peaceful protests and hunger strikes to be released on concern for their life and subpar detention conditions," Castro added.
"We know that as our medical experts have said, it's not a question of if, but when COVID actually reaches the facility. And the danger is what happens once a COVID is inside of the facility. I think we all can see the danger that would happen in that case -- people are in congregate environments in these detention centers," said Eunice Cho, senior staff attorney at the American Civil Liberties Union (ACLU) National Prison Project.
ICE issued a statement to the publication, saying:
"When making such decisions, ICE officers weigh a variety of factors, including the person's criminal record, immigration history, ties to the community, risk of flight, and whether he or she poses a potential threat to public safety," spokesperson Danielle Bennett wrote. "ICE also routinely makes custody re-determinations of those in detention, based on individual circumstances, and may release detainees onto alternatives to detention (ATD) and other monitoring programs, for a variety of reasons."