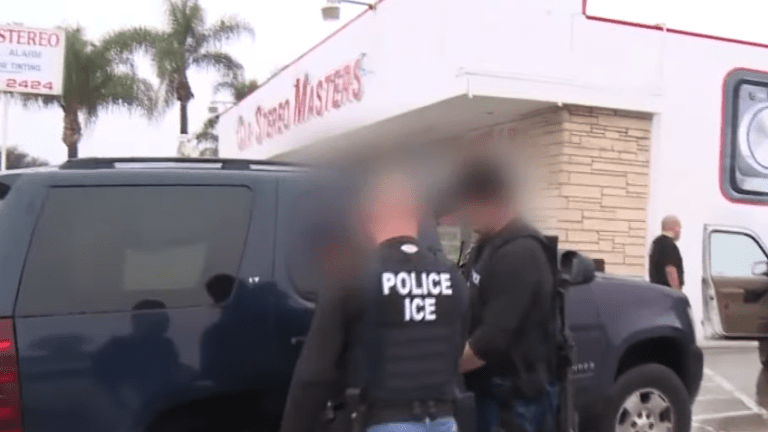 ICE Deportation Raids to Begin this Sunday
Immigration and Customs Enforcement (ICE) agents are to conduct nationwide raids on Sunday targeting undocumented immigrants scheduled for deportation.
According to the New York Times, the raids will occur over multiple days, will include "collateral" deportations, according to the officials. ICE agents will be targeting at least 2,000 immigrants who have been ordered deported — some as a result of their failure to appear in court — but who remain in the country illegally. 
Ten major cities will be targeted during the raids.
The raids were initially scheduled to take place two weeks ago, but Trump halted the action after being urged by Speaker of the House Nancy Pelosi.
"Next week ICE will begin the process of removing the millions of illegal aliens who have illicitly found their way into the United States. They will be removed as fast as they come in. Mexico, using their strong immigration laws, is doing a very good job of stopping people long before they get to our Southern Border," Trump tweeted last month.
"Guatemala is getting ready to sign a Safe-Third Agreement. The only ones who won't do anything are the Democrats in Congress. They must vote to get rid of the loopholes, and fix asylum! If so, Border Crisis will end quickly!" he continued.
After his phone call with Pelosi, Trump tweeted:
"At the request of Democrats, I have delayed the Illegal Immigration Removal Process (Deportation) for two weeks to see if the Democrats and Republicans can get together and work out a solution to the Asylum and Loophole problems at the Southern Border. If not, Deportations start!"