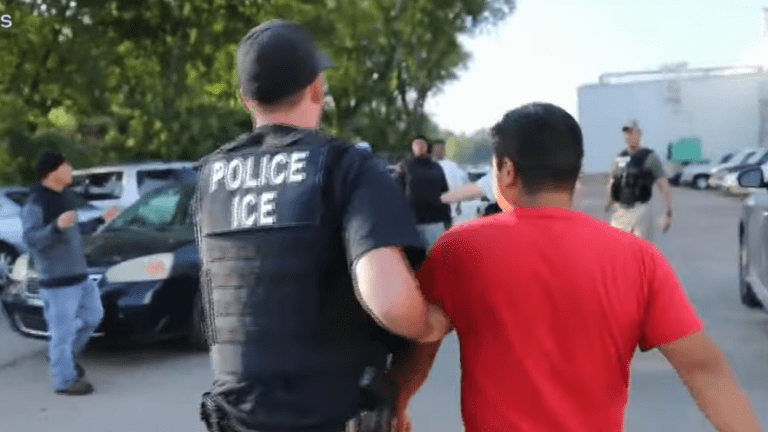 ICE Captures over 600 Undocumented Immigrants During Mississippi Raids
U.S. Immigration and Customs Enforcement (ICE) raided seven food processing plants in Mississippi and detained approximately 680 "removable aliens" on Wednesday.
Federal prosecutors have lauded the mass detainment as "the largest single-state immigration enforcement operation in our nation's history."
"The execution of federal search warrants today was simply about enforcing the rule of law in our state and throughout our great country," U.S. Attorney Mike Hurst said in a statement.
 "I commend these federal agents, our state and local law enforcement partners, and our federal prosecutors for their professionalism and dedication to ensure that those who violate our laws are held accountable."
More than 600 ICE agents took part in the raids. Online, there were reports of agents surrounding the perimeters of the targeted plants to prevent workers from fleeing. The workers were predominantly Hispanic.
Of the plants targeted, one of them has been identified as Koch Foods Inc., one of the largest poultry processors in the U.S. with more than 13,000 employees. The private company $3.2 billion in annual revenue, according to Fortune.
The detained workers were taken to a Mississippi National Guard hangar, where they were quizzed about their immigration status.
"Today's raids are part of the ongoing war against immigrant families and the communities in which they live," Julia Solórzano, an attorney with the Southern Poverty Law Center, said in an emailed statement. "It is especially sickening that days after immigrants were targeted by a gunman in El Paso, Texas, workers at plants across Mississippi witnessed armed agents descending on their workplace.
"It's also worth noting that immigration agencies that have repeatedly blamed 'over capacity' detention facilities for the horrific treatment of those imprisoned nevertheless detained more than 600 people today," she said.