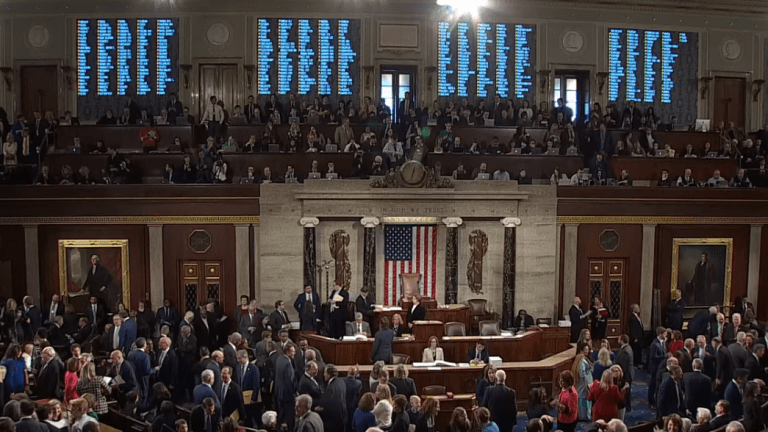 House passes vote to block Trump's Emergency Declaration
Trump faces yet another hurdle as the U.S. House of Representatives passed a resolution to block President Donald Trump's attempt to build a wall along the U.S.-Mexico border using his emergency powers. 
Speaking to the House before the vote, Speaker Nancy Pelosi asked them:
"Is your oath of office to Donald Trump or is it to the Constitution of the United States? You cannot let him undermine your pledge to the Constitution."
The resolution passed by a vote of 245-182. Trump may have been shocked to see that 13 Republicans supported the resolution. Now it is down to the Senate to do the right thing. The resolution must be taken up for a vote within the next 18 days. 
Senate Majority Leader Mitch McConnell is not sure how the vote will fare in the Senate.
"I personally couldn't handicap the outcome at this point," McConnell told reporters. "We're in the process of weighing that. I haven't reached a total conclusion. You can't blame the president for trying to use whatever tool he thinks he has to address it."
Representative Jim Sensenbrenner of Wisconsin and a Republican supports the wall, but said, "insufficient action — however frustrating it may be — is still the prerogative of the legislative branch. It is imperative that no administration, Republican or Democratic, circumvent the will of Congress."
"Any action by the administration must comply with federal law, so I am reviewing and assessing the specific legal authorities and justifications put forth by the administration," said Senator Ted Cruz. "I am very worried about the slippery slope that could occur" added the Texas Republican.