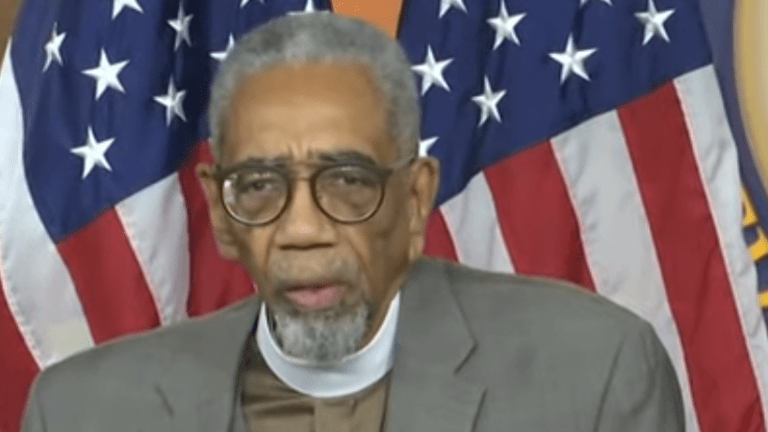 House passes historic Bill making lynching a federal crime
The House of Representatives approved legislation on Wednesday that makes lynching a federal hate crime for the first time in the history of the United States.
The Emmett Till Antilynching Act was approved in a vote of 410-4, with only four voting against it. Of the four, three were Republicans, and the remaining dissenter was an independent.
"Today brings us one step closer to finally reconciling a dark chapter in our nation's history," Sen. Cory Booker Booker said in a statement about the passing of the House bill on Wednesday.
"I am just so, more than words can express, so delighted that finally after over 200 tries in Congress, finally after former Congressman Leonidas Dyer ... sponsored legislation in 1902, and it passed the House and failed in the Senate," Rep. Bobby Rush told reporters ahead of the vote. "We're finally poised to pass the Emmett Till Antilynching Act in the House today."
"On Wednesday, the House will consider the Emmett Till Antilynching Act, which will explicitly designate lynching as a hate crime under federal law," said House Majority Leader Steny H. Hoyer said in a press release. "This legislation is long overdue, but it is never too late to do the right thing and address these gruesome, racially motivated acts of terror that have plagued our nation's history. As we renew our commitment to confronting racism and hate during Black History Month, the House will take this historic step to demonstrate that commitment, and I hope this bill receives strong bipartisan support. I thank Congressman Rush for his leadership on this bill, House Judiciary Committee Chairman Nadler for his tireless work advancing this bill through committee, CBC Chairwoman Bass for her work on this important civil rights issue, and Senators Booker and Harris for their leadership on this in the Senate."
"More than 100 years have passed since Congressman George Henry White introduced the first antilynching legislation," said House Judiciary Committee Chairman Jerrold Nadler. "Next week, we will finally take concrete steps to address this dark and shameful chapter in American history by bringing the Emmett Till Antilynching Act to a vote on the House Floor. I am proud to have supported this legislation and want to applaud Rep. Bobby Rush (D-IL), along with Sens. Cory Booker (D-NJ) and Kamala Harris (D-CA), for their leadership in working to correct this historical injustice."