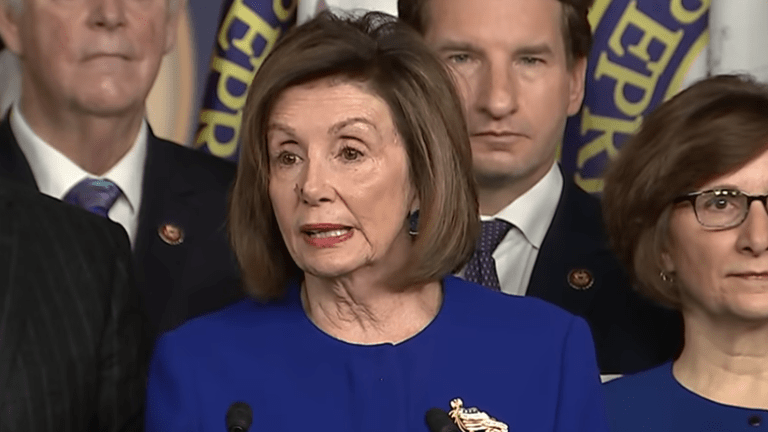 House moves articles of impeachment to Senate and trial begins
House Democrats moved the impeachment of President Trump to the Senate, where they delivered two impeachment articles to the upper chamber.
The action means that the impeachment trial will now begin.
Trump is just the third U.S. president to be impeached just weeks after the House charged the president with abuse of power and obstruction of Congress in his dealings with Ukrainian leaders last year.
"When the managers walk down the hallway, they cross a threshold of history," Pelosi said, moments before signing the resolution to transmit the articles to the Senate.
"We have great confidence in terms of impeaching the president and his removal," Pelosi said in announcing her prosecutorial team per The Hill.
Pelosi delayed sending the articles to Senate as she feared that the Republican-led Senate would not so their constitutional duty and allow a fair trial to occur. The GOP attempted to have several witnesses barred from testifying, but they eventually walked back on their stance, and the House moved ahead with the proceedings.
"The emphasis is on litigators; the emphasis is on comfort level in the courtroom," Pelosi said during a press conference in the Capitol. "The emphasis is on making the strongest possible case to protect and defend our Constitution."
The House Intelligence Committee released new evidence on Tuesday related to the impeachment inquiry of President Donald Trump, just a day ahead of the House vote on Wednesday.
The new evidence includes information submitted by Lev Parnas, an indicted former associate of Trump's personal attorney Rudy Giuliani.
"Despite unprecedented obstruction by the president, the committee continues to receive and review potentially relevant evidence and will make supplemental transmittals," Intelligence Committee Chairman Adam Schiff wrote to Judiciary Committee Chairman Jerry Nadler.
The impeachment trial will begin on Thursday, Jan. 16.