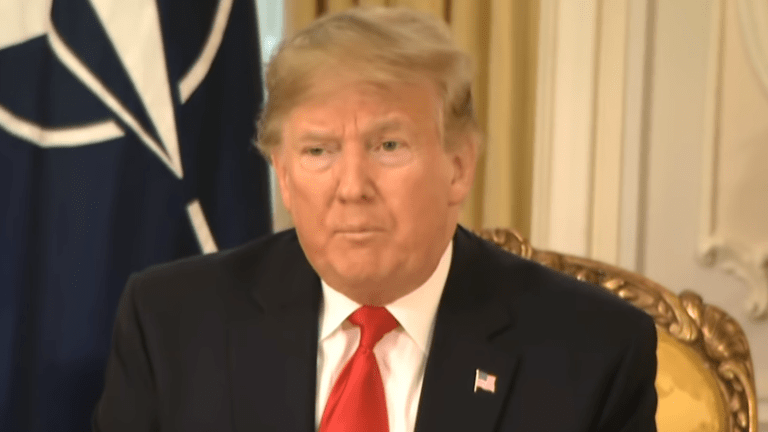 House Intelligence Committee moves ahead with impeachment report
The House Intelligence Committee voted on Tuesday to advance its impeachment report and send it to the House Judiciary Committee.
The vote passed by a 13-9 margin and now the Judiciary panel is to consider articles of impeachment against President Trump formally.
The report found that the president "sought to undermine the integrity of the U.S. presidential election process, and endangered U.S. national security."
"The evidence is clear that President Trump used the power of his office to pressure Ukraine into announcing investigations into his political rival, former Vice President Joe Biden, and a debunked conspiracy theory that it was Ukraine, not Russia, that interfered in the 2016 election," three House Democratic committee chairmen said in a statement.
"These investigations were designed to benefit his 2020 presidential reelection campaign," they added.
The Judiciary Committee will hold its first hearing in the impeachment process Wednesday. 
"The impeachment inquiry into Donald J. Trump, the 45th president of the United States, uncovered a monthslong effort by President Trump to use the powers of his office to solicit foreign interference on his behalf in the 2020 election," the 300-page report reads. 
It also states that several higher up Trump officials, namely Vice President Mike Pence; Secretary of State Mike Pompeo; Rick Perry, the energy secretary; and Mick Mulvaney, the acting chief of staff — either knew of the president's efforts or were deeply involved in carrying them out, per the New York Times.
Stephanie Grisham, the White House press secretary, was dismissive of the report's findings.
"Chairman Schiff and the Democrats utterly failed to produce any evidence of wrongdoing by President Trump," Grisham said in a statement. "Chairman Schiff's report reads like the ramblings of a basement blogger straining to prove something when there is evidence of nothing."