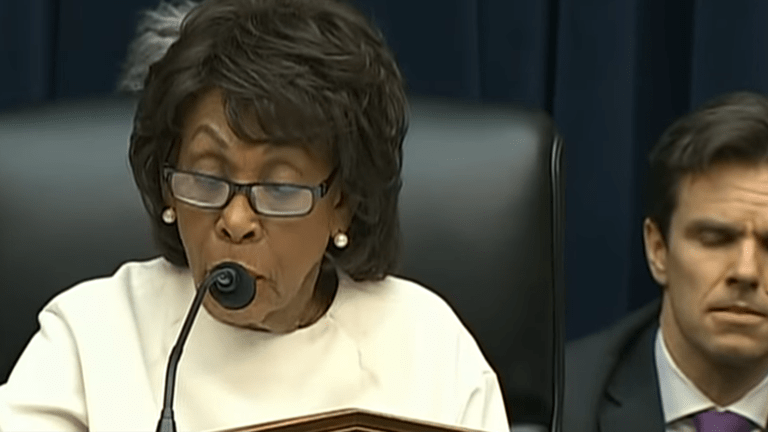 House Dems subpoena Deutsche Bank  for Trump records
Rep. Maxine Waters, chairwoman of the Financial Services Committee, has issued a subpoena to the Deutsche Bank for President Trump's bank records.
Waters had pledged that in her role as chairwoman, that she would be pushing for the impeachment of Trump.
"The Financial Services Committee is exploring these matters, including as they may involve the President and his associates, as thoroughly as possible pursuant to its oversight authority, and will follow the facts wherever they may lead us," she said on Monday.
Both the House's Intelligence and Financial Services committees have also demanded documents from numerous other financial institutions, including JPMorgan Chase, Bank of America and Citigroup, related to possible money-laundering by people in Russia and Eastern Europe, according to three people with knowledge of the investigation, reports the NY Times.
"As part of our oversight authority and authorized investigation into allegations of potential foreign influence on the U.S. political process, the House Intelligence Committee today issued subpoenas to multiple financial institutions in coordination with the House Financial Services Committee, including a friendly subpoena to Deutsche Bank, which has been cooperative with the Committees," said Rep. Adam Schiff (D-Calif.), the House Intelligence chairman. "We look forward to their continued cooperation and compliance."
Trump's son, Eric Trump has lashed out against the subpoenas:
"This subpoena is an unprecedented abuse of power and simply the latest attempt by House Democrats to attack the president and our family for political gain," Eric Trump said in a statement, adding that the subpoenas "set a horrible precedent for all taxpayers."