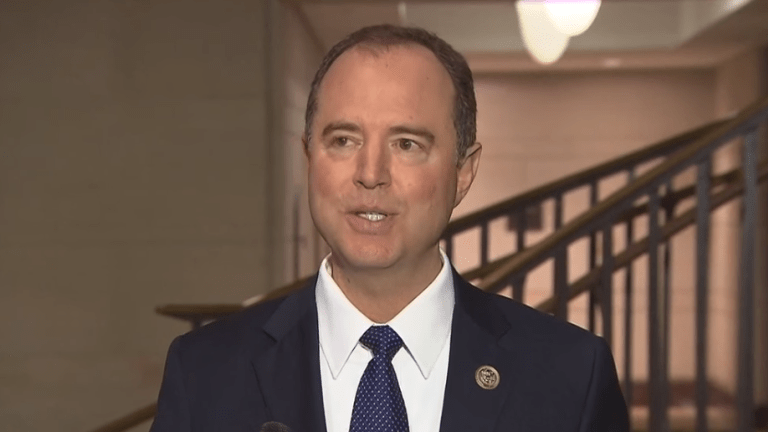 House Dems release new impeachment evidence
The House Intelligence Committee released new evidence on Tuesday related to the impeachment inquiry of President Donald Trump, just a day ahead of an expected House vote on Wednesday to formally send the impeachment articles to the Senate for a trial.
The new evidence includes information submitted by Lev Parnas, an indicted former associate of Trump's personal attorney Rudy Giuliani.
"Despite unprecedented obstruction by the president, the committee continues to receive and review potentially relevant evidence and will make supplemental transmittals," Intelligence Committee Chairman Adam Schiff wrote to Judiciary Committee Chairman Jerry Nadler.
In the letter, which is dated May 2019, Giuliani reportedly requested a meeting with Ukrainian President Volodymyr Zelensky.
"In my capacity as personal counsel to President Trump and with his knowledge and consent, I request a meeting with you on this upcoming Monday, May 13th or Tuesday, May 14th," Giuliani's letter reads.
Another piece of evidence was a handwritten note from Parnas that states: "Get Zelensky to announce that the Biden case will be investigated." 
Last month, the House voted to remove the President from office, charging him with abuse of power and obstruction of Congress. The case will now be sent to the Senate for a trial expected to start next month.
The House voted 230-197 to charge Trump with abuse of power and 229-198 to charge him with obstruction of Congress. 
If impeached, Trump will be just the third president in the history of the country to be impeached. President Andrew Johnson in 1868 and President Bill Clinton in 1998 were also impeached. President Richard Nixon resigned in 1974 before impeachment proceedings against him could reach the House floor.
Trump denies the allegations against him.