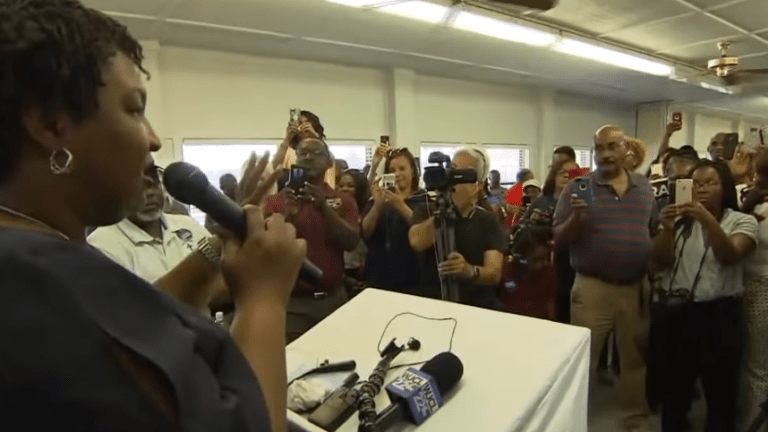 House Dems launch probe into Voter Suppression in Georgia
As promised, House Democrats have launched an instigation into voter suppression in the southern state of Georgia.
A U.S. House committee with subpoena power is requesting documents from senior Georgia officials surrounding the alleged voter suppression claims which saw Gov. Brian Kemp beat out Democratic candidate, Stacey Abrams.
"The Committee is particularly concerned by reports that Georgians faced unprecedented challenges with registering to vote and significant barriers to casting their votes during the 2018 election, " House Oversight and Reform Committee Chairman Elijah Cummings and U.S. Rep. Jamie Raskin stated in the letters to Gov. Brian Kemp and Secretary of State Brad Raffensperger.
According to AJC, are giving Kemp and Raffensperger until March 20 to produce communications related to the state's practice of canceling registrations of voters who don't participate in elections for several years. 
Records show that about 1.4 million people have been removed from Georgia's voting rolls since 2012. During the elections, many voters spoke up about being unable to vote. Eighty percent of affected Black and minority communities. Also, 214 polling places were closed while Kemp was secretary of state and in some heavily Black populated areas, voters were forced to wait in line for over four hours to vote.
The investigation looks set to be one of the most in-depth probes into voter suppression Georgia has ever faced.
"We have to have national attention on this national emergency, a real national emergency, which is voter suppression in the United States," Abrams said on CNN's 'New Day,' last month.
"The threat to democracy in our country is real."