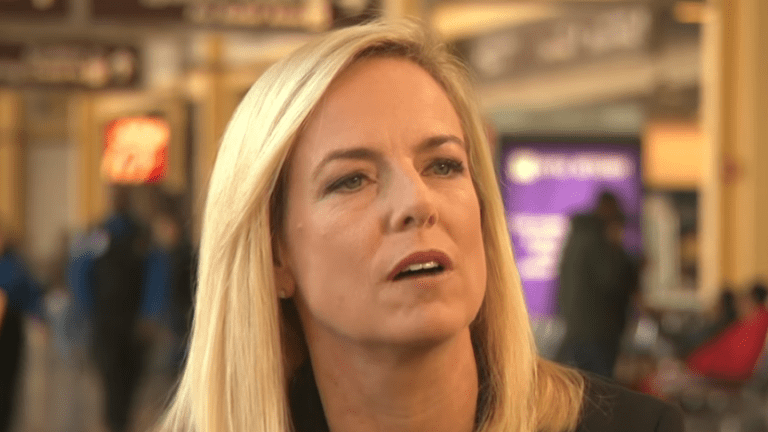 Homeland Security Secretary defends Trump's Emergency Declaration
Homeland Security Secretary Kirstjen Nielsen has defended Trump's Emergency Declaration claiming that an influx in migrants could "overwhelm" the immigration system.
Nielsen testified before the House Committee on Homeland Security that illegal immigration is causing a national crisis at the southern border.
"Although we may disagree on solutions, I hope there can be a consensus that the current system isn't working and that this is an emergency," Nielsen begins.
"Our capacity is already severely strained, but these increases will overwhelm the system entirely," Ms. Nielsen told members of the committee. "This is not a manufactured crisis. This is truly an emergency."
Nielsen claimed that the increase in immigrants has led to a surge in human trafficking and violence and that the president declaration would not have needed to happen if his request for the $5.7 billion would have been given the green light by Congress.
"My conversations of course with the President, generally speaking, are protected under privilege, but what I would say is his explanation in general, in public has been that he hoped Congress would act, that it didn't have to come to issuing an emergency declaration if Congress had met his request to fund the resources that CBP has requested," she said.
Nielsen, when asked by Rep. Sheila Jackson Lee, was unable to say the number of children who were in Customs and Border Protection custody — but she promised to provide it later. 
"Do you know how many young people are detained?" Lee queried.
 "I don't have that in front of me," replied Nielsen.