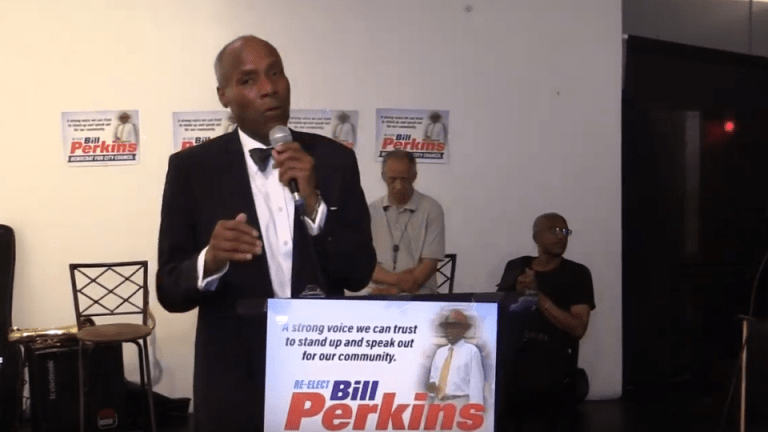 Harlem Councilman Bill Perkins taken into custody by NYPD for acting erratically
Harlem Councilman Bill Perkins was taken into custody by the NYPD after neighbors reported to police that he was "acting erratically."
The New York Post reports that Perkins, 68, had been shouting and throwing things in his Manhatten apartment before the police arrived at around 9:30 pm.
When the police arrived, they claim that Perkins was combative and irrational and would not let them inside. They reportedly forced entry into his apartment after claiming that they smelled gas.
Perkins has not been charged with a crime, but he has been taken to Metropolitan Hospital for a psychological evaluation.
In 2017, the Democrat who represents Central Harlem, Morningside Heights, Upper West Side, and East Harlem, was re-elected to the NYC Council in a Special Election and he has served as an NYS Senator for ten years.
No statements have been released from Perkins or the hospital as yet.