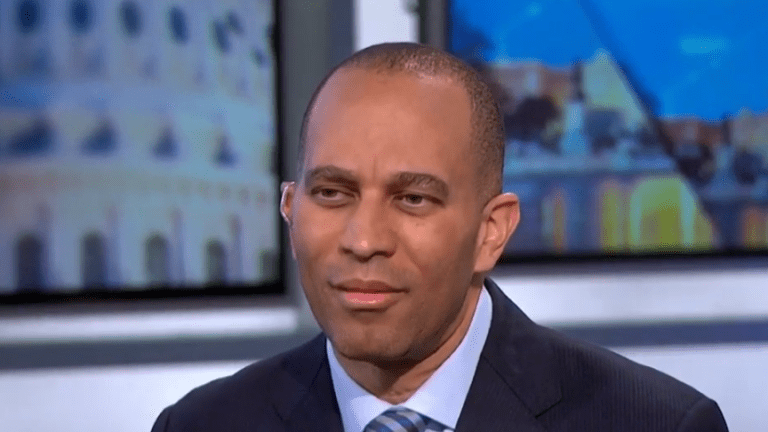 Hakeem Jeffries Elected Dem Caucus Chair
Rep. Hakeem Jeffries has been elected Democratic caucus chair.
Jeffries secured the win in a 123-113 vote, beating out former CBC chairwoman, Rep. Barbara Lee.
"House Democrats helped defeat attempts to repeal the Affordable Care Act, branded the GOP tax scam as the most unpopular so-called tax cut in American history and elevated the importance of healthcare as a potent electoral issue.

We have seized the majority; now we must keep it. There is an unconventional President in the Oval Office who dominates the news cycle with his outrageous claims, name-calling and falsehoods. Undoubtedly, he will try to use the House Democratic Caucus as a foil to explain his shortcomings and inability to lead.

Message discipline helped carry us into the majority. To stay in charge, we must act aggressively on a bold legislative agenda and consistently message to the American people what we are doing to improve their quality of life," Jeffries wrote in a letter stating his intention to run.
"I stand on the shoulders of people like Jim Clyburn … There's a great legacy of the Congressional Black Caucus," Jeffries told reporters. "It's a proud moment for our community. But I'm focused on standing up for everyone."
The Democratic Caucus chairman position became available after Rep. Joseph Crowley lost out to Rep.-elect Alexandria Ocasio-Cortez.
Some are not happy about Jeffries' win.
"Barbara deserved it. I think there are a lot of fingers that can be pointed in a lot of different places," said California Democrat Jackie Speier. "She had the votes and people flipped. So it's time for us to stand up and be counted as members of the caucus and not hide behind a secret ballot."
Lee claims that she lost because she's an elderly white lady.
"You heard and saw what took place," she told reporters after the vote. "So I absolutely think that that's the case.
"And that is something that women, especially women of color and African-American women, have to fight constantly each and every day. We still have many glass ceilings to break."
The new position brings Jeffries a step closer to becoming a future Speaker of the House.