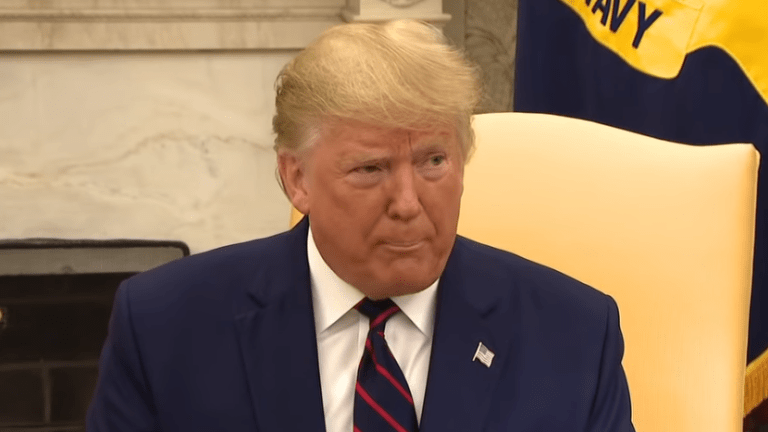 Grand jury in New York orders 8 years of Trump's taxes be handed over
A grand jury has ruled that President Donald Trump's accounting firm must turn over eight years of the president's tax returns.
US District Judge Victor Marrero reportedly dismissed Trump's lawsuit challenging a grand jury subpoena issued by New York District Attorney Cyrus Vance. Trump has argued for complete presidential immunity from a criminal investigation, but the judge called the move "repugnant to the nation's governmental structure and constitutional value."
"Bared to its core, the proposition the President advances reduces to the very notion that the Founders rejected at the inception of the Republic, and that the Supreme Court has since unequivocally repudiated: that a constitutional domain exists in this country in which not only the President, but, derivatively, relatives and persons and business entities associated with him in potentially unlawful private activities, are in fact above the law," Marrero wrote.
It is expected Trump will appeal the decision. Since his 2016 election campaign, Trump has been fighting to keep his taxes under wraps. But as 2020 looms, the Democrats are not taking any chances, and want Trump to make his tax returns public.
"[T]he President's claim of absolute immunity conceivably could enable the guilty to go free, and deprive the innocent of an opportunity to resolve serious accusations in a court of law," Marrero wrote.
Despite the ruling, we will have to wait on Trump's taxes. His attorneys quickly appealed to the Second Circuit Court of Appeals in Manhattan, which agreed to temporarily delay enforcement of the subpoena while it considers arguments in the case per NY Times.