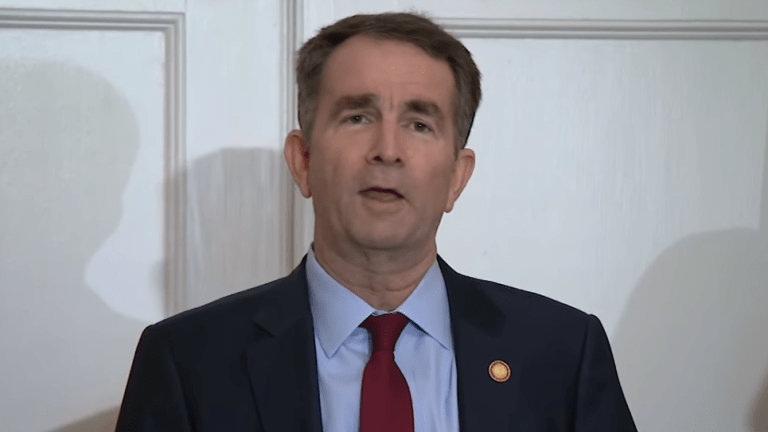 Gov. Ralph Northam walks back on resignation; Claims it wasn't him in racist photo
Gov. Ralph Northam has walked back on his decision to resign following a racist year picture surfacing online.
Northam was caught up in a political scandal when a picture which featured two men, one in blackface and one wearing Ku Klux Klan attire from Northam's medical school yearbook page hit the internet.
At first, outraged social media followers tried to ascertain as to which of the men in the picture was Northam. Northam didn't appear to know himself and immediately said that he would resign, before having a change of heart.
"I believe now and then that I am not either of the people in this photo," Northam said at a press conference at the governor's mansion in Richmond, VA. 
"This was not me in that picture. That was not Ralph Northam. I intend to continue doing the business of Virginia," he added.
"I could spare myself from the difficult path that lies ahead. I could avoid an honest conversation about harmful actions from my past," he said. "I cannot in good conscience chose the path that would be easier for me in an effort to duck my responsibility to reconcile."
Lieutenant Governor Justin Fairfax, who is the the great-great-great-grandson of a slave wants Northam to step down.
"I've known Ralph for years," he told The Washington Post. "… We can generally rely on what each other said to be accurate … I can't speak to what happened to him 30 years ago in medical school."
"That's a crucial intersection in the history of the country and the history of Virginia," Fairfax said. "And I think it's at that moment that people want us to elevate and to rise and not to be dragged down into the gutter, not to have the worst elements of society begin to make our politics more toxic."
Sen. Kamala Harris believes that he should step down:
"Leaders are called to a higher standard, and the stain of racism should have no place in the halls of government. The Governor of Virginia should step aside so the public can heal and move forward together," she tweeted when the news broke.