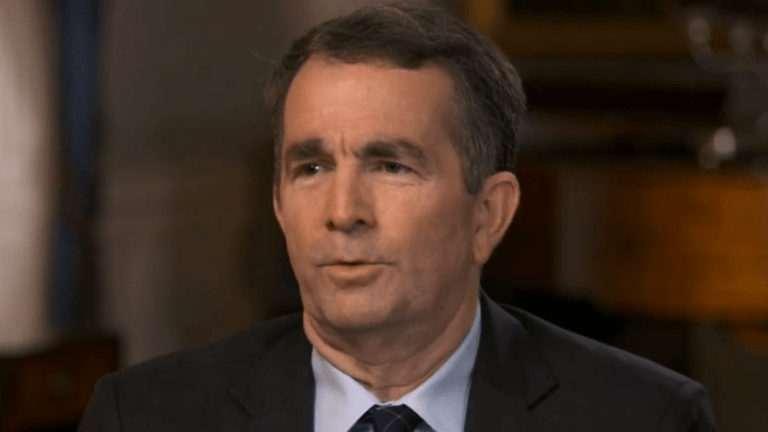 Gov. Ralph Northam claims he "overreacted" following blackface backlash
Virginia Gov. Ralph Northam is claiming that he "overreacted" when he apologized for racist photos of his medical school yearbook surfaced online.
Speaking on 'CBS This Morning,' he addressed the scandal:
"When you're in a state of shock like I was, we don't always think as clearly as we should. I will tell you that later that night I had a chance to step back, take a deep breath, look at the picture and said, 'This is not me in the picture. And I also had a number of friends and classmates from medical school that called and said Ralph that is not you and that was comforting as well."
Gayle King then challenged him:
"That's a hell of an overreaction" she said.
"Yes, again, when I stepped back and looked at it, I just said, I know it's not me in the Klan outfit. And I started looking in a picture of the individual with blackface. I said that's not me either," he responded.
"And that's why I felt so strongly about going in front of the camera on Saturday and clarifying."
Northam apologized for a photo displaying two men, one in blackface and another wearing a Ku Klux Klan robe and hood. But he admitted to wearing blackface during that same year for impersonation Michael Jackson in a dance contest.
"How can that be? It's on your yearbook page, governor," King asked him.
"Well, I was shocked to see it. And I really believe that the fact that if you look at the unpreparedness of me to react to this, both on Friday night and Saturday, that really confirms that this is the first time," Northam said, continuing:
"I was born in white privilege and that has implications to it," Northam said, adding, "I didn't realize really the powerful implications of that. And again talking to a lot of friends, that has come crystal clear to me this week. I have also learned why the use of blackface is so offensive and yes, I knew it in the past. But reality has really set in."