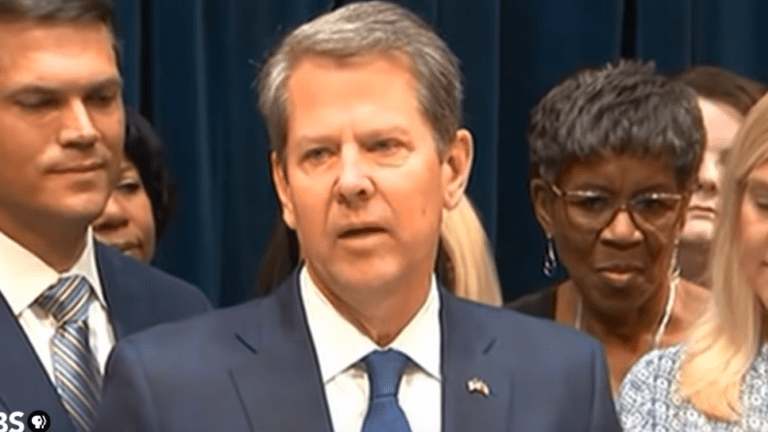 Georgia Gov. Brian Kemp says he didn't know coronavirus could be transmitted by asymptomatic people
Georgia Gov. Brian Kemp trended online on Thursday after admitting that he did not know that COVID-19 could be transmitted by people who show no symptoms of the virus at all.
"Those individuals could've been infecting people before they ever felt bad. Well, we didn't know that until the last 24 hours and as Dr. (Kathleen) Toomey told me, this is a game-changer for us," Kemp said during a news release.
Kemp has finally issued a statewide stay-at-home order. Since the order was issued, school's across Georgia announced that they have closed their doors for in-person instruction. Students will continue to take classes online.
After his shocking admission, social media blasted Kemp for his incompetency. A spokesperson has responded to the backlash, issuing the following statement.
"They need to rise above the partisan attacks. The governor offered an update to Georgians, who are eager for new information to protect their families, on how public health officials are revising protocols to stop the spread of COVID-19."
Republican state Sen. Butch Miller also defended Kemp's approach.
"I think we'll be seeing those details shortly, and I expect them to be comprehensive, and I think the biggest thing is making it consistent across jurisdictions, across counties, cities, etc. I think it will be very helpful for all of us," Miller said.
 We are not sure how Kemp missed such a crucial detail. 
"You know that, in the beginning, we were not sure if there were asymptomatic infection, which would make it a much broader outbreak than what we're seeing. Now we know for sure that there are," Dr. Anthony Fauci, director of the National Institute of Allergy and Infectious Diseases, said at a White House press briefing on Jan. 31.