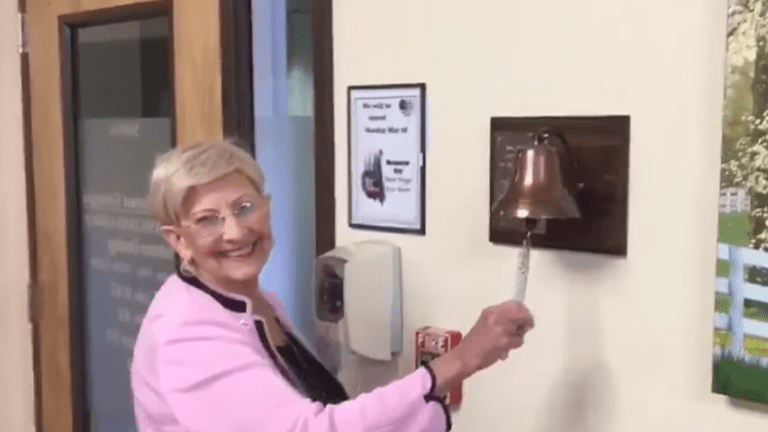 Georgia First Lady Blasted for Racist Stacey Abrams Jab: "I Really Want a Family in the Mansion to Take Good Care of it'
Sandra Deal, Georgia's first lady, took a racist jab at gubernatorial candidate Stacey Abrams, implying that Abrams would not take care of the Governor's mansion.
Speaking at a Brian Kemp watch party, Deal made the following racial dig:
"We are just so thankful for all of you who have supported Brian and his family[...] I really want a family in the mansion to take good care of it."
The shot did not go unnoticed by viewers who took to social media to call the 'first lady' of Georgia out.
"Well @GovernorDeal s wife just slapped @staceyabrams in the face with that remark. Does she think Abrams wont take good care of the mansion? She needs to apologize immediately" somebody wrote.
Another viewer who had met Deal previously, commented, "I was on an elevator with Governor Deal and his wife in Macon, Georgia. Governor Deal was very friendly and even ask for my vote but his wife acted as if she was afraid I was going to attack or rob her. Her dog whistle statement doesn't surprise me."
"I too respect the elderly...nevertheless, she is putting my her own self on blast because she IS one of those women who has those old Southern Belle, pale and weak roots!!! I'll leave this right here!" somebody tweeted.
The mail votes are still being counted. Kemp needs to maintain at least 50 percent of the votes to prevent a runoff next month.
"Based on counts released by the Secretary of State's office, Brian Kemp's margin is so large that the number of provisional ballots and overseas ballots will not change his Election Day victory," Cody Hall, the Kemp campaign's press secretary, had said in a statement this week. "Simply put, it is mathematically impossible for Stacey Abrams to win or force a run-off election."