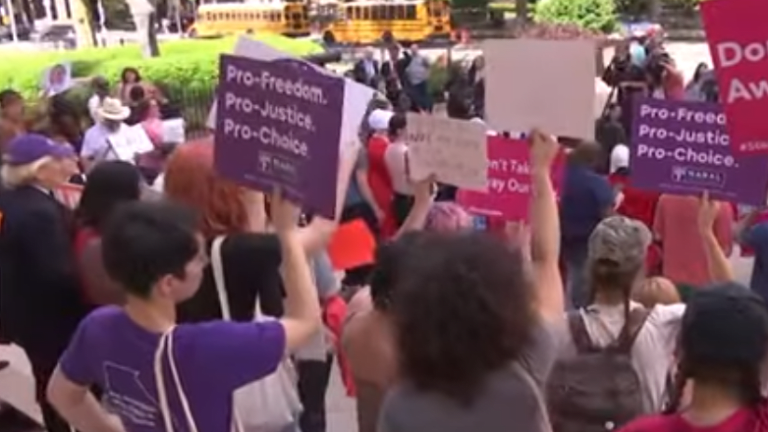 Georgia asks judge to dismiss 'Heartbeat Law' legal challenge
Legal representatives for the state of Georgia have asked a federal to dismiss a lawsuit challenging the "Heartbeat Bill."
Gov. Brian Kemp of Georgia signed one of the most restrictive abortion laws in the nation on back in May. The new measure effectively bans abortion after six weeks of pregnancy, when doctors can usually start detecting a fetal heartbeat.
Upon signing the bill, Kemp told reporters that he knew that he would be dragged into court over the controversial law.
"Our job is to do what is right, not what is easy," he said at the time. "We are called to be strong and courageous, and we will not back down."
Attorneys for the state filed in federal court Monday said with House Bill 481 — Georgia has an interest in "protecting the life of the unborn; promoting respect for life at all stages of pregnancy; protecting maternal health and safety; and safeguarding the ethics and integrity of the medical profession."
The American Civil Liberties Union of Georgia is suing the state over its new anti-abortion law on behalf of SisterSong Women of Color Reproductive Justice Collective and other abortion rights advocates and providers, per AJC.
The ACLU also is suing the six district attorneys responsible for prosecuting crimes where the plaintiffs reside or operate their businesses. 
But Georgia is sticking to its guns:
"Defendants deny all allegations in the complaint that killing a living unborn child constitutes 'medical care' or 'health care,'" the attorneys wrote.
The judge has not yet decided on the dismissal.