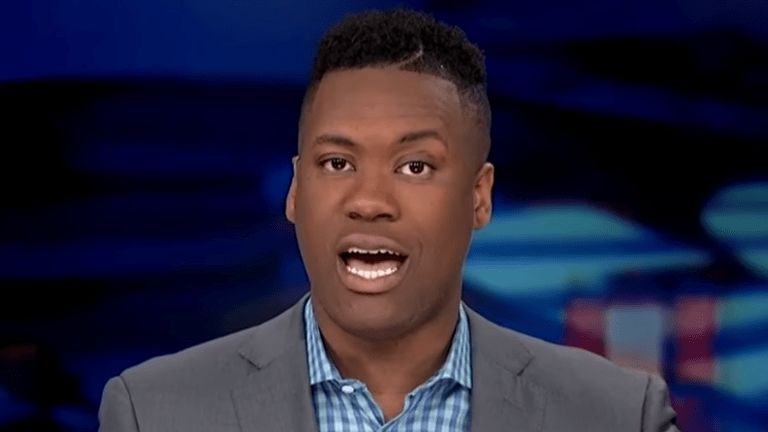 Fox News' Lawrence Jones suggests Trump links up with rappers to win the Black vote
A Fox News commentator is facing backlash after he suggested that President Trump meets with high profile rappers in order to be able to relate to the Black community and earn votes.
Laurence Jones recently appeared on 'Fox & Friends,' where he made the following bold statements:
"You know, I got to be honest with you, when it comes from a policy standpoint, black voters may not agree with the Democratic Party, but the Democratic Party shows up in the community. Donald Trump has a great opportunity, he's been around black folks for a long time when it comes to the people that we consider cultural icons. And I think that it's time for the president to have a conversation."
Jones then continued:
"You know, if Nipsey Hussle was still alive, I would say, president, talk to Nipsey because he is one that's talked about financial literacy," Jones said. "I don't think the black community wants the president, the politician. I think more black folks want Donald Trump the businessman. I think that's the person that they admire.
"If the president were to sit down with someone like Ice Cube, T.I., or Jay-Z and talk about the finances and the real issues that affect black America, I think you could see a change in the electorate."
Viewers were outraged as late rapper, Nipsey Hussle was extremely anti-Trump and if he were alive, the likelihood of his sitting down with Trump would have been little to none. The Democrats do visit Black communities and work alongside them, but there are many Black leaders Jones could have listed who are not rappers - or even entertainers.
Jones previously went viral after he wore a tactical green armored vest while reporting at the southern U.S. border.
"What people don't understand is we control this side of the border, but the cartel controls the other side of the border. So there's been gunfights," Jones said at the time. "I'm going in danger with these Border Patrol agents to report on this story."