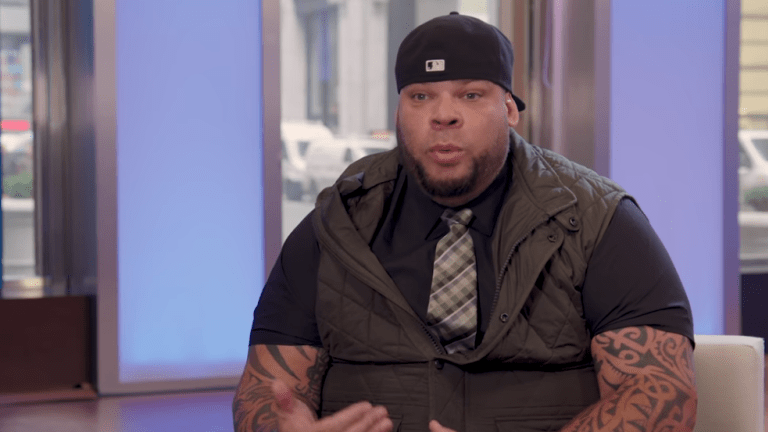 Fox Nation host fired following allegations of sexual harassment
Fox News reportedly fired Tyrus, a Fox Nation star and former WWE and TNA wrestler after a sexual harassment claim was filed against him by co-worker Britt McHenry. 
According to the Daily Beast McHenry told officials that Tyrus had sent her "unwanted and unsolicited text messages with lewd, sexual comments."
The news outlet also reports that two sources who have worked at Fox News told The Daily Beast that Tyrus has long had a reputation for regularly making off-color or "politically incorrect" remarks or jokes. "He's got a wild sense of humor if we're being generous," one current female Fox employee said.
Fox News has been battling allegations of a misogynistic work environment for years. Back in 2017, Bill O'Reilly was fired after The New York Times documented at least five sexual harassment claims settled by the long-time Fox News star. The following year, Eric Bolling left the network after multiple colleagues accused him of sending inappropriate and lewd text messages. Both men denied the respective allegations against them.
Hollywood Reporter journalist Jeremy Carr revealed that he tried to communicate with Tyrus about his departure, but was given the cold shoulder.
"Tyrus told me he left "UN-PC" because he wanted to host his own show but then blocked me when I asked him if his departure was connected to Britt McHenry. If you know more, please reach out," he tweeted.
Tyrus is also facing heat for remarks that he made back in 2017, which appear to be contradictory to his recent behavior.
"If you are found guilty of sexual harassment in the workplace… I think you should have to register as a sex offender," he said.
Will he now be volunteering himself for the registry?