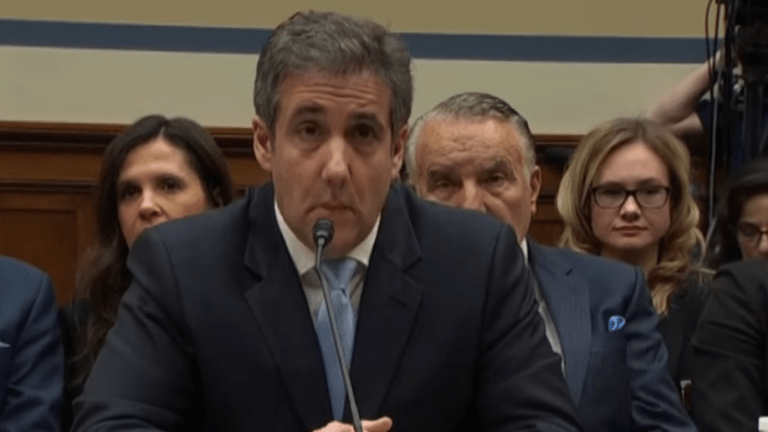 Former Trump lawyer Michael Cohen asks judge for reduced sentence
Michael Cohen, President Trump's former lawyer, and fixer, has asked a federal judge to reduce his prison sentence.
Cohen's lawyer is alleging that Trump's Justice Department, under Attorney General William Barr, has demonstrated a bias against Cohen.
Attorney Roger Adler wrote in the filing that Trump's former fixer has cooperated with federal, state, and local prosecutors in New York but alleges the Justice Department has not treated Cohen in good faith.
"This lack of good faith, and disabling conflict of interest," he said, "should not be a barrier to recognizing defendant's substantial assistance to, and cooperation with, the government."
Cohen is seeking to shorten his sentence from three years to one or to allow him to serve out the remainder of his sentence at home.
"We attribute this to Attorney General Barr driving the bus and being aligned with Trump," Adler told The Hill. "Michael Cohen is at the top of the enemies list with Lisa Page, Peter Strzork and others who have pissed off Trump through the years," he added, a reference to the former FBI lawyer and former FBI agent, respectively, whom Trump has accused of being biased against him and of trying to undermine him during the 2016 election.
Cohen pleaded guilty late last year to charges of lying to Congress about a prospective Trump Tower-Moscow project, campaign finance violations related to payments he made to two women at President Trump's orders.
 In addition to his time behind bars, Cohen will have to pay $1.39 million in restitution plus $500,000 in forfeiture for the financial and campaign finance crimes. He will also face an additional fine of $50,000 for lying to Congress.