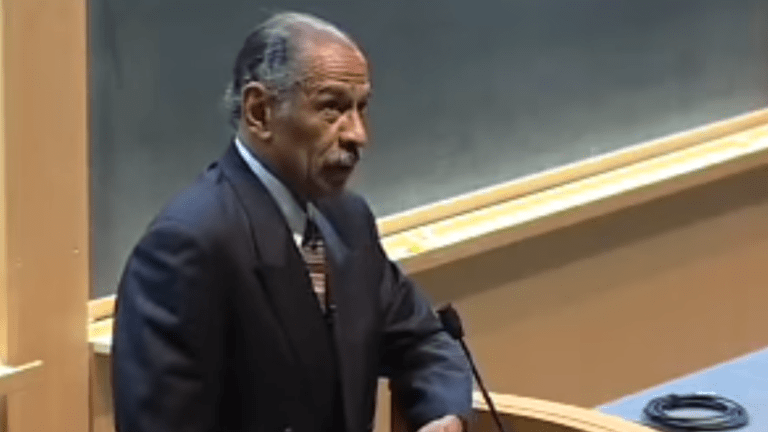 Former Rep. John Conyers dies at 90
Former Michigan Rep. John Conyers, the longest-serving black member of Congress and founder of the Congressional Black Caucus, has died in his sleep.
"Today, the city of Detroit, The United States, and the world lost a fearless civil rights leader and hero, Congressman, John James Conyers, Jr.," a spokesperson for the Conyers family said in a statement.
"Congressman Conyers was a devoted father and husband, and his world revolved around securing justice against racial and economic discrimination. A founding member of the Congressional Black Caucus and throughout his 53 years in U.S. Congress, Conyers authored or sponsored legislation that impacted the lives of millions, including the Martin Luther King Holiday Act. His legacy and advocacy for human rights will live on forever," the spokesperson added.
Conyers became one of only six Black House members when just 108 votes won him his first election in 1964. Conyers regularly won elections with more than 80 percent of the vote.
He was a veteran of the Korean War, and a participant in the Civil Rights movement, Conyers was also a co-founder of the Congressional Black Caucus and chaired the House Oversight and Reform Committee from 1989 to 1995. He also introduced the bill establishing a national holiday commemorating Martin Luther King Jr.'s birthday, per The Hill.
"My legacy can't be compromised or diminished in any way by what we're going through now," Conyers told a Detroit radio station while ill in hospital back in December 2017. "This, too, shall pass. My legacy will continue through my children."