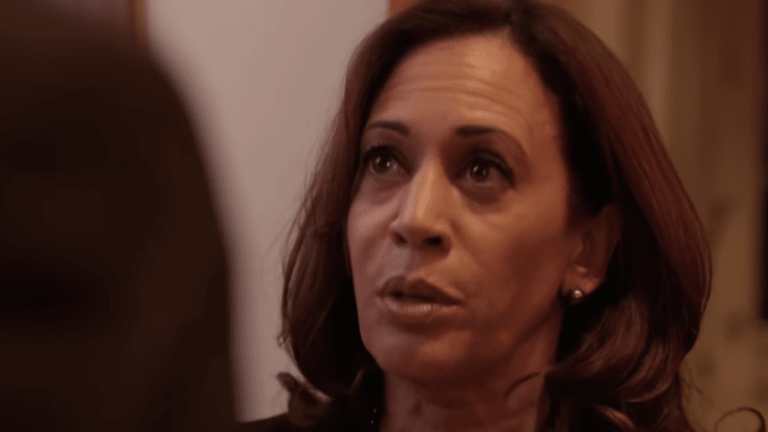 Former Press Secretary to Senator Kamala Harris Has Passed Away; The Tributes Pour In
Tyrone Gayle, former press secretary for Sen. Kamala Harris (D-Calif.) and spokesman for Hillary Clinton has sadly passed away at the young age of 30.
Gayle died of complications from colon cancer on Thursday at Memorial Sloan Kettering Cancer Center in Manhattan. Gayle was diagnosed with colon cancer in 2016 while he was working on Clinton's run for president.
Harris released a statement about Gayle's passing, praising him for his hard work and all-around generosity.
"He was an invaluable and beloved member of our team and our family ... For Tyrone, nothing was too small to do or too big to take on. He did this work tirelessly, always with a smile or a kind gesture. And he never lost faith in our ability to do good for the people in this country. Tyrone is irreplaceable."
The Toronto-born, Florida-bred Democrat got his start in politics as a driver for Sen. Tim Kaine during his run for the 2012 Senate. Kaine was Clinton's running make during the 2016 election campaign. He quickly worked his way up the ranks of the DNC to work as a spokesman for Clinton's 2016 presidential bid.
"Today is a sad day for Anne and me. A wonderful young man, Tyrone Gayle, who worked for me when I ran for Senate in 2012, died after a courageous battle with cancer. All who crossed Tyrone's path were affected by his warmth, humor, and positive energy. Just yesterday, while visiting a Virginia company, I met one of Tyrone's roommates and track teammates from Clemson and we shared great stories of our friend," Kaine posted on Facebook.
"It was one of the honors of my life to officiate at Tyrone's wedding to Beth just 6 months ago. And I preached about the unusual repetition in a line in the Lord's Prayer: "give us this day our daily bread." Not enough for all time, just enough for today. And Tyrone lived—and shared—a life of many beautiful todays..."
Clinton took to Twitter to pay tribute to her former colleague.
"The HFA family lost Tyrone Gayle last night. He was one of the fiercest fighters we will ever know.
"Whatever he did, he did with his whole heart—whether he was running sprints, planning his wedding to the love of his life, rooting for his beloved Clemson Tigers, or working to build an America as kind, compassionate, and big-hearted as Tyrone himself," Clinton added.
Former Clinton staffer, Jesse Lehrich, has launched a GoFundMe to raise money to help pay for Gayle's medical expenses. The fundraiser got help from senators and Clinton.
"He elevated every single person he touched, lifted each and every one of us. His body failed him last night. But his spirit soars on, flying above us, forever pulling us up," Lehrich said.
So far, $67,327 of the $75,000 goal has been raised.
The Page reads:
"Tyrone could fly. But that was never enough for him — he wanted us all to fly with him. So he lifted up everyone he touched.
Unfortunately, Tyrone's body had given all it could give in his epic fight with cancer, and on Thursday, Oct. 25, he passed away peacefully, surrounded by friends and family. But his spirit soars on, flying above us, forever pulling us up…"
Our condolences to the Gayle family.