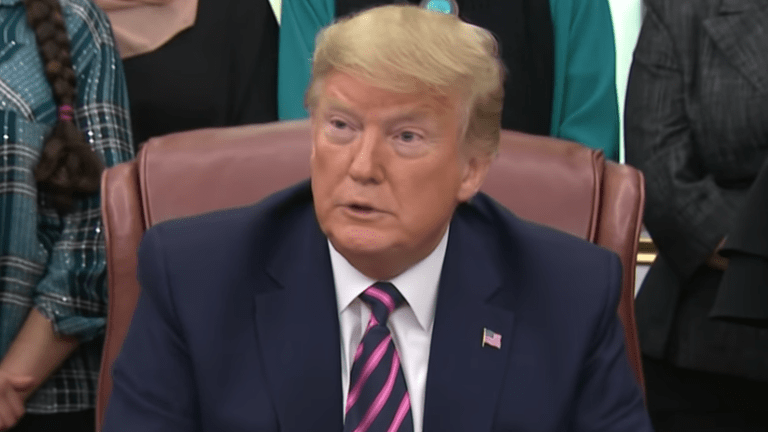 Former National Security Advisor's book alleges Trump tied Ukraine aid freeze to Biden
Former national security adviser John Bolton has reportedly alleged in an unpublished memoir that President Trump attempted to tie hundreds of millions of dollars in aid to Ukraine to his requests for the country's president to investigate former Vice President Joe Biden and his son Hunter Biden.
Sources aware of the book told The New York Times that he writes that Trump personally told him that $391 million in aid to Ukraine was to be frozen until Ukrainian officials announced the investigations.
Rudy Giuliani, the personal attorney for the president, issued a statement to ABC News, shooting down Bolton's claims:
"I used to like and respect John, and tell people they were wrong about how irresponsible he was. I was wrong."
"He never once expressed concern to me. If he had confronted me, I could have explained it to him.....He wasn't man enough to just ask and instead makes false and irresponsible barges to write a book about his failed career."
And in true Trump fashion, the president hopped on Twitter to denounce the claims personally:
"I NEVER told John Bolton that the aid to Ukraine was tied to investigations into Democrats, including the Bidens," Trump tweeted. "In fact, he never complained about this at the time of his very public termination. If John Bolton said this, it was only to sell a book."
Trump is currently on trial for allegedly withholding aid to Ukraine unless they launched and then publicly announced an investigation into the Bidens. He denies all of the allegations against him - saying there is no "quid pro quo."