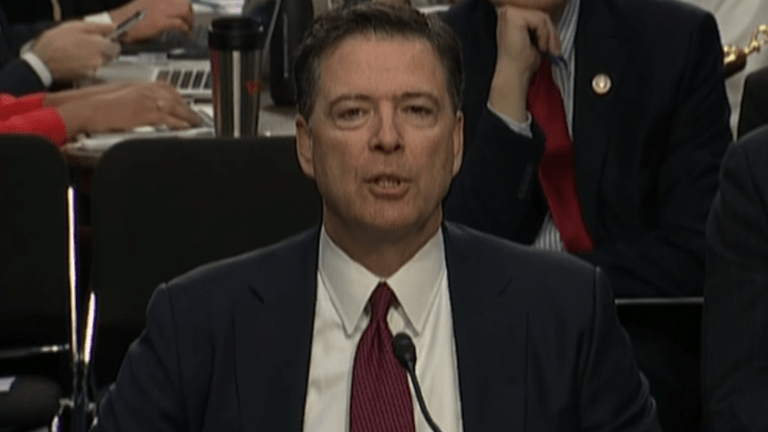 Former FBI Director James Comes "doesn't care" about Mueller conclusion
Former FBI Director James Comey said he does not know what special counsel Robert Mueller will in his investigation regarding President Donald Trump and that he doesn't care.
"I have no idea whether the special counsel will conclude that Mr. Trump knowingly conspired with the Russians in connection with the 2016 election or that he obstructed justice with the required corrupt intent," Comey wrote in a New York Times op-ed. 
"I also don't care. I care only that the work be done, well and completely."
Comey maintains that he wants to process to be handled correctly and untampered, writing:
"President Trump's constant attacks on the special counsel, the Federal Bureau of Investigation and the Justice Department over the past two years raised the prospect that he would interfere to stop the special counsel's work. It is deeply concerning that the president of the United States would try to protect himself by torching the institutions of justice. But he hasn't used his authority to end Mr. Mueller's work. (That would have been a crisis of a different order — shutting down the investigation, rather than just trying to undermine its credibility.) So we are in a position to wonder and hope about the report's content."
Surprisingly, Comey also warned against impeaching Trump:
"If Mr. Trump were removed from office by Congress, a significant portion of this country would see this as a coup."
But he also shined a ray of hope for the 2020 elections.
We need a resounding election result in 2020, where Americans of all stripes, divided as they may be about important policy issues — immigration, guns, abortion, climate change, regulation, taxes — take a moment from their busy lives to show that they are united by something even more important: the belief that the president of the United States cannot be a chronic liar who repeatedly attacks the rule of law. Then we can get back to policy disagreements," he concluded.
"I just hope we are up to it."