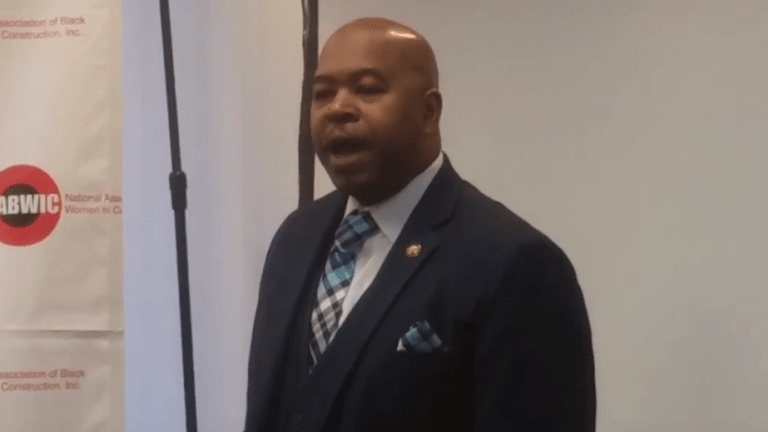 Former Atlanta contract compliance officer pleads guilty to wire fraud
A former high ranking Atlanta compliance officer has pleaded guilty to wire fraud this week.
Larry Scott, 54, pleaded guilty in federal court Wednesday to charges of wire fraud and tax evasion for failing to report the income to officials with the city and the Internal Revenue Service, per the AJC. 
Scott was paid $220,000 over five years for helping companies obtain government contracts — including with the city of Atlanta. The scheme was part of an undisclosed side business he operated with former Mayor Kasim Reed's brother, Tracy. 
"Larry Scott betrayed the citizens of Atlanta," said U.S. Attorney Byung J. "BJay" Pak. "Scott's divided loyalty undermined the integrity of the office he served at the City of Atlanta."
Scott served in various positions during 17 years in city government, including director of procurement for the Department of Watershed Management as well as director of the Office of Contract Compliance. He earned $57,000 to $98,000 per year in salary from the city during that period.
Just days after being questioned by the FBI, Scott resigned from his job which saw him pull in a healthy $98,000-a-year. He faces up to 30 months in prison at his Nov. 25 sentencing. 
"To Mr. Scott's credit, there is never a wrong time to do the right thing," Pak said. "He did come clean and admitted his activities and that's why we're here today." 
A spokesperson for Atlanta Mayor Keisha Lance Bottoms released a statement saying:
"We are disheartened by these allegations against a long-time employee," said Bottoms' spokesman Michael Smith.