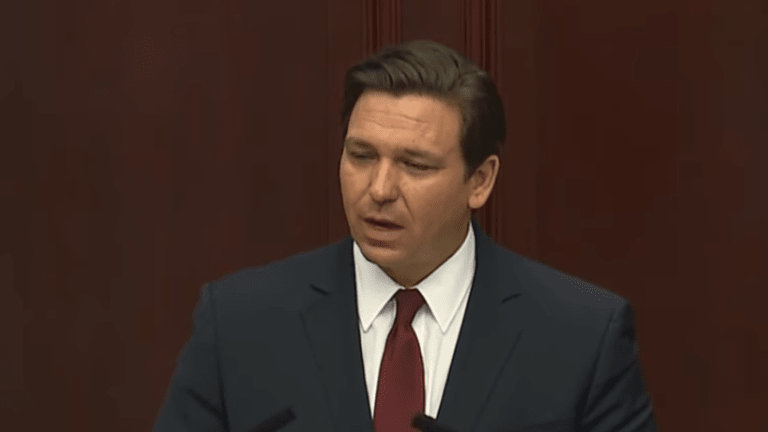 Florida Supreme Court rules released felons must pay off fines before voting
The Florida Supreme Court has ruled that certain released felons must pay all fines and fees associated with their convictions before their right to vote is restored.
The court sided with Republican Gov. Ron DeSantis and requires some released felons to pay back outstanding financial obligations before their voting rights could be restored. 
DeSantis first signed the law in response to the passage of Amendment 4, a ballot measure which gives voting rights to former felons in the state.
"The Governor asks whether the phrase 'all terms of sentence' encompasses legal financial obligations (LFOs)—fines, restitution, costs, and - 2 - fees—ordered by the sentencing court," the opinion reads. "We answer in the affirmative, concluding that 'all terms of sentence' encompasses not just durational periods but also all LFOs imposed in conjunction with an adjudication of guilt."
State Attorney Katherine Fernandez Rundle said in a statement that she was "terribly disappointed" by the ruling, adding that the state needs to be "working on a responsible and accessible path forward on restoring rights, not making it harder."
The U.S. Circuit Court of Appeals will hear oral arguments in the lawsuit later on this month, in which a U.S. district judge in Tallahassee ruled in October that felons who truly cannot afford to pay fines and fees should be allowed to register to vote.
Several voter rights advocacy groups have sued the state in federal court.
"I am pleased that @FLCourts confirms that Amendment 4 requires fines, fees & restitution be paid to victims before their voting rights may be restored," DeSantis wrote on Twitter. "Voting is a privilege that should not be taken lightly, and I am obligated to faithfully implement Amendment 4 as it is defined."