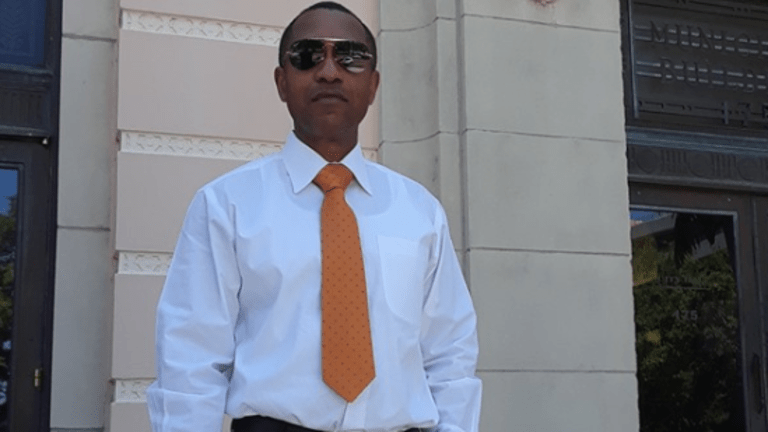 Florida Council Candidate Chico Cromartie: 'To Hell With Gay Pride!'
Chico Cromartie is making headlines and raising eyebrows after he claimed that homosexuality is a choice and slammed gay pride - he is running for council in St. Petersburg, District 7.
"I hear you south St. Pete! Finally we have a leader who's not afraid to say, 'Too (sic) hell with gay pride & their flag," he posted on Jun. 23.
"It makes me more popular as a leader," Cromartie told the Tampa Bay Times. "Because people understand I'm going to lead-based on American principles. Not because they choose to be a homosexual."
Cromartie, an avid supporter of President Trump, says the LGTBQ community in St. Petersburg is benefiting at the expense of the Black community and taxpayers. The council also has three openly gay members.
"The idea that the homosexuals should be considered to receive taxpayer dollars, based on the fact that they choose to be a homosexual, to me is not fair to the other citizens who choose not to be homosexual," he said. "And if I'm elected, I'm going to dismantle all those policies."
Much like his hero Trump, Cromartie also slammed the four progressive Democrats who have been targeted by the Trump administration:
"Those Congress women should go back to their countries and fix that mess, instead of trying to ruin this country with false claims of racism, sexism, bigotry, ect (sic)," Cromartie wrote via his social media.
"Foriegn (sic) nationals do not have a right to claim racism in this country only African Americans have that right! Go back to your own counrty (sic) and take your flag with you (Alexandra Ocasio-Cortez) or whatever your name is! How in the hell did all these foreign nationals get in the U.S. Congress anyway?"
Cromartie is Black, Ya'll...