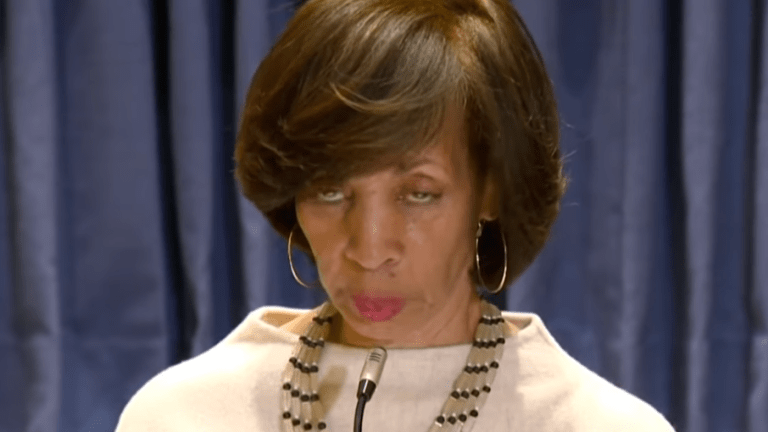 Feds raid the home of Baltimore Mayor Catherine Pugh
FBI agents and IRS officials executed search warrants at Baltimore Mayor, Catherine Pugh, City Hall office, her two houses, and offices of the mayor's allies.
According to the Baltimore Sun, Dave Fitz, an FBI spokesman, confirmed that agents from the Baltimore FBI office and the Washington IRS office searched at least six addresses. 
Now there is increasing pressure for Pugh to resign from her position as mayor.
"Today, agents for the FBI and the IRS executed search warrants at the mayor's homes and offices," Maryland Gov. Larry Hogan said. "Now, more than ever, Baltimore city needs strong and responsible leadership. Mayor Pugh has lost the public trust. She is clearly not fit to lead. For the good of the city, Mayor Pugh must resign."
Pugh became the center of a scandal over her shady dealings with a kids book series she authored. According to reports, Pugh landed the lucrative book sales deal with the University of Maryland Medical System. The no-contract arrangement for the 'Healthy Holly' series brought Pugh more than $500,000 while she sat on the institution's board, officials said.
In a statement to CNN on Thursday, UMMS released the following statement:
"The University of Maryland Medical System has received a grand jury witness subpoena today from the U.S. Attorney's Office for the District of Maryland seeking documents and information from UMMS in order to conduct their investigation of Mayor Pugh," the statement reads. "We are fully cooperating with the investigative process."
"The books might just be a shiny object. My guess is there's something bigger," said Arnold W. Weiner, a lawyer who defended a previous mayor, Sheila Dixon, against misconduct charges in office, the outlet reported.
According to her office, Pugh is in poor health and not "lucid" enough to make a decision as to whether to resign as mayor.