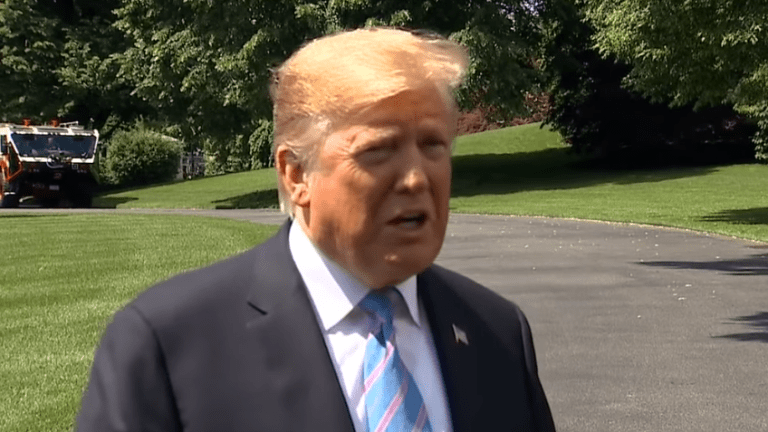 Farmers disenchanted by Trump's trade war with China
U.S. farmers are unhappy with President Trump and his recent trade war with China.
"I'm very disappointed that ... the negotiations fell apart last week," Blake Hurst, a soybean farmer and president of the Missouri Farm Bureau, said on Yahoo Finance's 'On the Move'. "We've been assured time and time again that progress was being made. We've yet to see any improvement. So farmers are starting to lose hope."
Trump raised tariffs against the Asian country which resulted in them hiking tariffs on American goods in retaliation.
Beijing announced that it will raise tariffs on roughly $60 billion worth of U.S. goods beginning Jun. 1. The move follows Friday's increase in U.S. tariffs on $200 billion value of Chinese exports from 10% to 25%. The Dow on Monday fell by more than 500 points.
Iowa farmer Greg Beaman spoke to CNN, telling the news outlet that he's grown impatient waiting for Trump's purported deal-making skills to produce a trade agreement with China that would give American farmers access to the world's largest market again.
"He better hurry up and start producing a little bit," he said. "Because so far, what I'm seeing, this negotiation has not panned out."
Trump, who is terrified of his core base turning against him, outlined a plan to redistribute money from American importers to farmers hurt by the trade war with China.
"Out of the billions of dollars that we're taking in [from tariffs], a small portion of that will be going to our farmers," Trump said on Monday. "We're going to take the highest year — the biggest purchase that China has ever made with our farmers, which is about $15 billion — and do something reciprocal to our farmers."