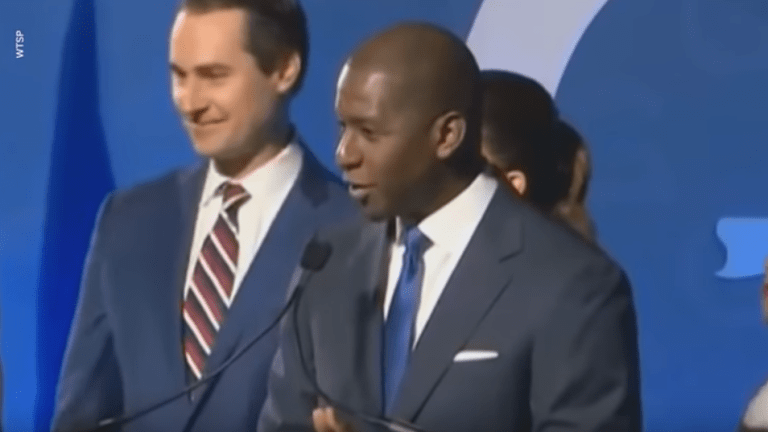 Exit Poll Reveals Black Women Voted for DeSantis; Gillum Forced to Concede
A newly released exit poll reveals that Democratic candidate Andrew Gillum may have lost the vote because Black women did not vote for him.
According to the poll, a significant number of Black women voted for Republican Ron DeSantis, costing him the vote. The news is shocking considering DeSantis' campaign was viewed by some as being racially divisive and controversial. DeSantis unashamedly opposed reproductive rights, gun control, sanctuary cities, and Medicaid expansion. 
While Gillum received a hefty 92 percent of the vote from Black men, only 82 percent of Black, female voters voted for him while DeSantis scooped up 18 percent of the Black female vote, helping him take the lead in an extremely tight race. While some Black women did vote for DeSantis, white and Latino men ave him the edge, closely followed by white women.
Gilliam lost the election by about 50,000 votes. If he had lost by less than 40,000 he would have been eligible for a December runoff, as fellow Democratic Gabnurial candidate, Stacey Abrams has vowed to do.
Last night, Gillum conceded the vote but vowed to keep fighting:
"We could not be prouder of the way we ran this race," he told supporters at Florida A&M University. "We recognize that we didn't win this tonight."
Elsewhere, white women are being blamed for the election of Republican Ted Cruz over Beto O'Rourke.
It's been a crazy race. But the battle for 2020 is just beginning...