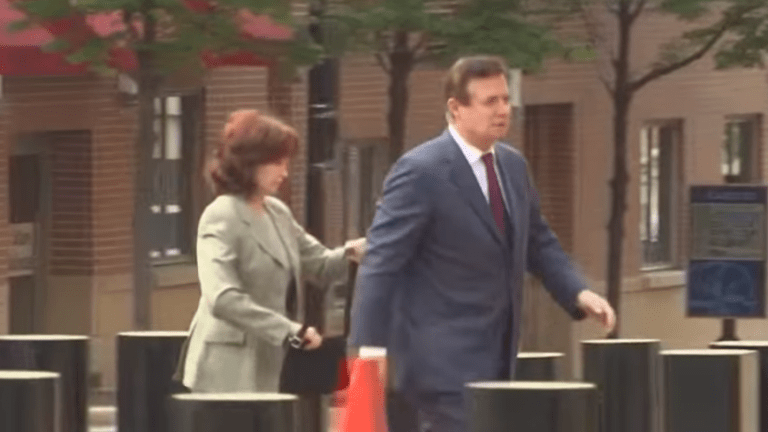 Ex-Trump Campaign Manager, Paul Manafort, sentenced to 47 Months in prison
The former Trump campaign manager, Paul Manafort has been sentenced to nearly four years in federal prison after being convicted of tax and bank fraud. 
The sentence was surprisingly low for the nature of his crimes. But some are not shocked, as Manafort, who had been angling for a presidential pardon right from the offset, had a judge who had already expressed his lenient intentions ahead of the trial.
Judge T.S. Ellis gave him the light sentence, claiming that anything else would have been"excessive," as Manafort "has lived an otherwise blameless life." 
Manafort was looking at up to 19 to 24 years behind bars.
"Let me be clear: the guidelines would suggest sentencing is a calculation. It is not. It is a judgment," Ellis said.
Last August, Manafort was found guilty of eight charges, including filing false tax returns, defrauding banks that had lent him money, and failure to report foreign assets.
"Manafort acted for more than a decade as if he were above the law, and deprived the federal government and various financial institutions of millions of dollars. The sentence here should reflect the seriousness of these crimes," prosecutors had told Ellis ahead of sentencing.
Manafort has also been ordered to pay $24.8 million in restitution and a $50,000 fine. He will also be placed on three years of supervision once he completes his 47-month sentence. 
Following his sentencing, Manafort thanked Ellis for the way he handled the case but did not issue an apology for his crimes.
Manafort still awaits sentencing in Washington, D.C. in charges of money laundering, illegal foreign lobbying, witness tampering, and conspiracy against the United States. There is still a chance he could spend considerable time behind bars.