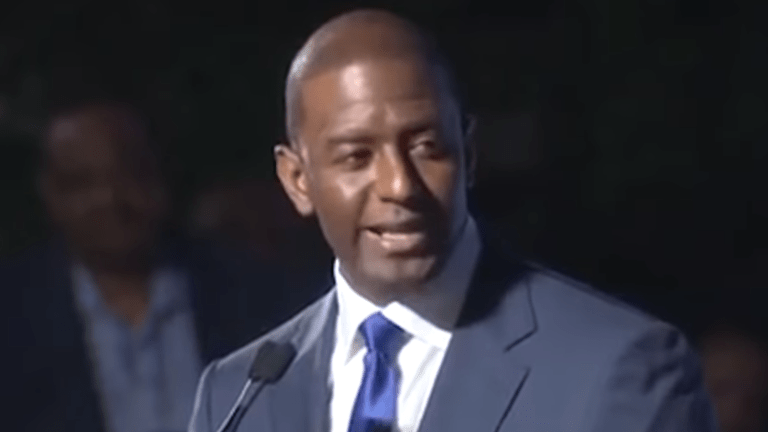 Elizabeth Warren reportedly in talks with Andrew Gillum for VP
Presidential candidate Sen. Elizabeth Warren has reportedly been courting former Tallahassee Mayor Andrew Gillum to agree to be her running mate in the 2020 elections.
The news comes months after it was revealed that former Vice President Joe Biden was trying to woo Stacey Abrams as his running mate for his campaign.
Warren and Biden are the frontrunners in the Democratic presidential race.
Gillum was forced to concede in the governor's race last November after he was beaten out by Republican Rep. Ron DeSantis.
"I am replacing my words of concession with an uncompromised and unapologetic call that we count every single vote," Gillum said at the time. "We've learned in various parts of this state that there are still votes that are outstanding. There's even still in parts of this state some uncertainty around the total number of votes that are remaining to be cast."
Since then, his work has been focused on preparing the Black community for next year's election:
 "We still have a long way to go for full participation in the process. Young people are still voting at half the turnout of their older peers," Gillum told Blavity in July. "If young people by themselves, 18 to 25-year-olds, decided to really vote their strength, there isn't an election in this state that we couldn't decide."
He urged the community to exercise their right to vote, although he says he understands the skepticism surrounding the system:
"It's a catch 22. While you don't feel like you're seeing the change that you want to see happen in your community and so you don't participate in the process, but people who do get to participate and choose who leads then are the ones who, quite frankly, get their needs addressed," Gillum explained. "That's why the kind of policy that we see flowing from our elected officials in my state is so conservative … because those communities who sit at the crosshairs of the impact are not the ones, who are necessarily deciding who goes into the office."