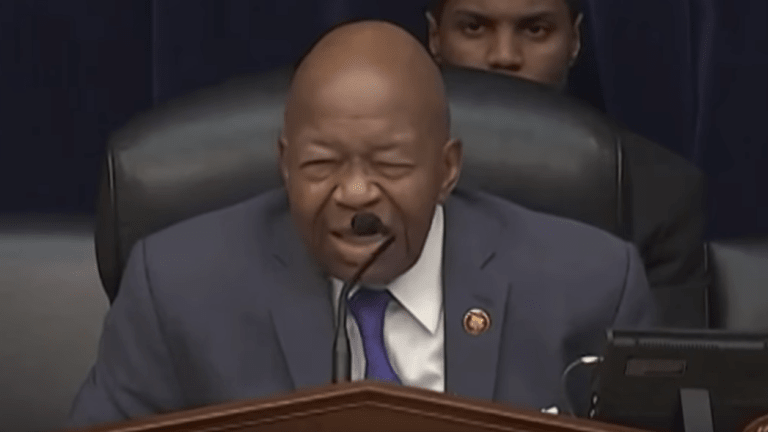 Elijah Cummings to 'lie in state' in Capitol's Statuary Hall
The late Rep. Elijah Cummings will "lie in state" this Thursday in Statuary Hall of the Capitol, officials announced.
His funeral will take place on Friday.
members of both parties will pay tribute to the former House Oversight Committee chairman at a Statuary Hall arrival ceremony Thursday morning, including House Speaker Nancy Pelosi, D-Calif., House Majority Leader Steny Hoyer, D-Md., Senate Majority Leader Mitch McConnell, R-Ky., and Rep. Mark Meadows, R-N.C.
A public viewing has also been scheduled for this Wednesday at Morgan State University in Baltimore, where he had previously on the university's Board of Regents.
Cummings died Oct. 17 at a hospice center in Baltimore. He was 68. The cause was "complications concerning long-standing health challenges," his office said in a statement. 
His wife, Maya Rockeymoore Cummings, the Maryland State Democratic chairwoman, confirmed the news of her husband's passing.
Cummings, the son of sharecroppers, earned a reputation as a bold, fiery Democrat and was at the forefront of the recent impeachment inquiry stemming from Trump's murky dealings with foreign leaders.  He campaigned relentlessly for stricter gun control laws and help for those addicted to drugs. 
Former President Barack Obama released a statement, mourning the loss of the veteran Dem.
"As Chairman of the House Oversight Committee, he showed us all not only the importance of checks and balances within our democracy but also the necessity of good people stewarding it," Obama said in a statement, describing Cummings as "steely yet compassionate, principled yet open to new perspectives."