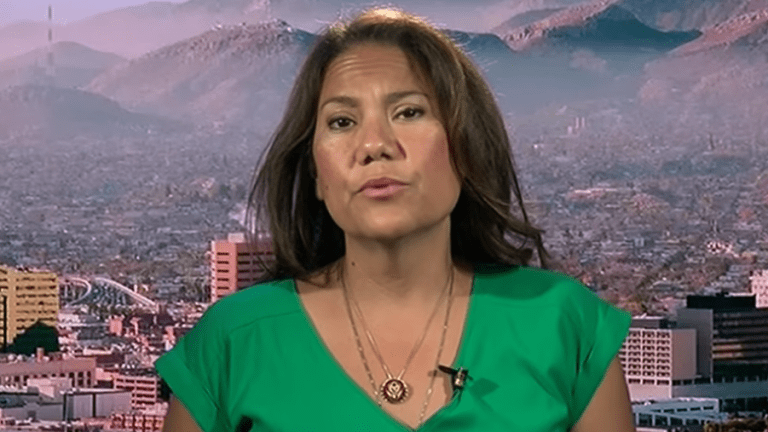 El Paso Rep. Veronica Escobar Says Trump is "not welcome" in the City
El Paso, Texas Rep. Veronica Escobar has said that President Trump is "not welcome" to the city following the weekend's tragic mass shooting.
The impassioned politician visited MSNBC's Morning Joe, where she made the following statements:
"Words have consequences. The president has made my community and my people the enemy. He has told the country that we are people to be feared, people to be hated. I hope that [Trump] has the self-awareness to understand that we are in pain, and we are mourning, and we are doing the very best in our typical, graceful, El Paso way to be resilient. And so I would ask his staff and his team to consider the fact that his words and his actions have played a role in this."
Escobar added that Hispanic people "have been dehumanized by the president and his enablers" and that this was "one of the lowest points in American history." 
And she's not wrong. Trump is often spewing his toxic rhetoric that Mexicans and those illegally crossing the border are murderers and rapists. His political dog whistles have led to an upswing of racially motivated attacks and mass shootings.
Trump faced criticism on Monday after he suggested that Congress should link immigration laws to new legislation requiring stronger background checks for gun buyers.
"Republicans and Democrats must come together and get strong background checks, perhaps marrying his legislation with desperately needed immigration reform," Trump tweeted in response to the shootings in El Paso, Texas, and Dayton, Ohio.