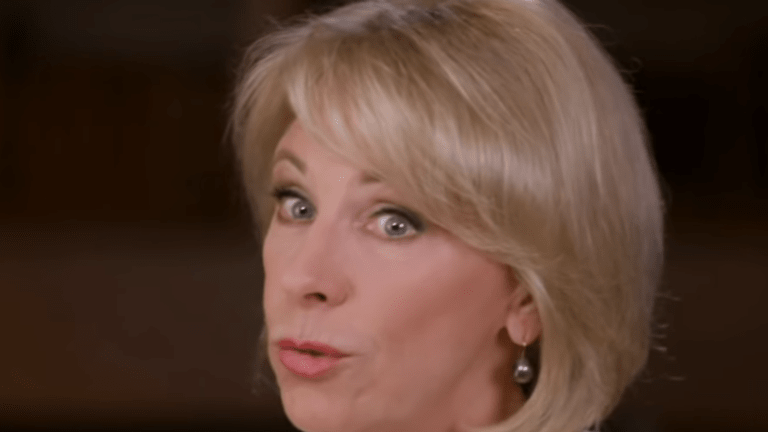 Education Dept. Propose New Rules for Dealing with Sexual Misconduct on Campuses
The Department of Education has proposed new rules for dealing with sexual harassment and assault on college campuses.
The new rules have been deemed controversial as they appear to further victimize the victims of sexual assault.
The proposed rules will narrow the definition of sexual misconduct on campuses at a time of national reckoning about sexual abuse.
"Every survivor of sexual violence must be taken seriously, and every student accused of sexual misconduct must know that guilt is not predetermined," Education Secretary Betsy DeVos said in a statement. "We can, and must, condemn sexual violence and punish those who perpetrate it, while ensuring a fair grievance process. Those are not mutually exclusive ideas. They are the very essence of how Americans understand justice to function."
The proposed rules claim to "adopt a clear definition of sexual harassment actionable under Title IX," which prohibits discrimination based on sex for schools and programs that receive federal funding, including protection from sexual harassment.
"The proposed rule would require schools to apply basic due process protections for students, including a presumption of innocence throughout the grievance process; written notice of allegations and an equal opportunity to review all evidence collected; and the right to cross-examination, subject to 'rape shield' protections," the news release states.
"Secretary DeVos' long-awaited rewrite of Title IX enforcement regulation is worse than we thought," Jess Davidson, the interim executive director for the organization End Rape on Campus said in a statement.
"It will return schools to a time where rape, assault, and harassment were swept under the rug. These new rules betray the same attitude about assault that we saw from Senate Republicans the last few weeks -- disparage and diminish survivors and discourage them from reporting," she said.
DeVos was grossly underqualified for the position, and her nomination was protested by many. This is not her only proposed controversial rule change. DeVos also wants guns in schools as a way of decreasing mass shootings in educational facilities.