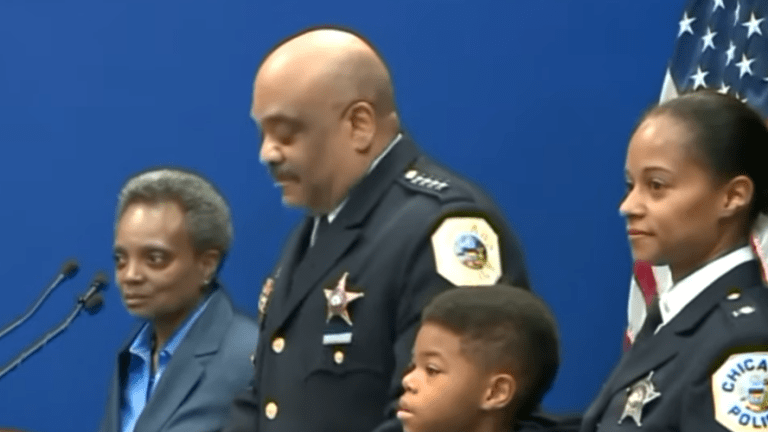 Eddie Johnson denies lying to Chicago Mayor
Former Chicago police Superintendent Eddie Johnson has issued a statement denying that he intentionally lied to the mayor of Chicago or public but admitted to making "a poor decision and had a lapse of judgment." 
"That was a mistake, and I know that," Johnson said in a statement issued on Tuesday by his attorney. "I have no interest in fighting a battle for my reputation with those that want to question it now.
"I will simply rely on the reputation for integrity that I think I have earned during my long career, with the faith that we should all be judged by the entirety of our lives and not what happened on our worst days."
Chicago Mayor Lori Lightfoot fired Johnson weeks before he was supposed to retire, claiming that he "intentionally lied" to her during a recent investigation.
According to Lightfoot, John intentionally misled her and the public about his conduct when he was found asleep in his running vehicle at a stop sign after a late weeknight out in October.
Johnson blamed his falling asleep at the wheel on his failure to take his blood pressure medication, saying he felt ill as he drove home from dinner with friends. 
"It has become clear that Mr. Johnson engaged in a series of actions that are intolerable for any leader in a position of trust, particularly the head of the Chicago Police Department," she said in a news conference. "Mr. Johnson failed the hardworking members of the Chicago Police Department, he intentionally misled the people of Chicago, and he intentionally misled me. None of that is acceptable."