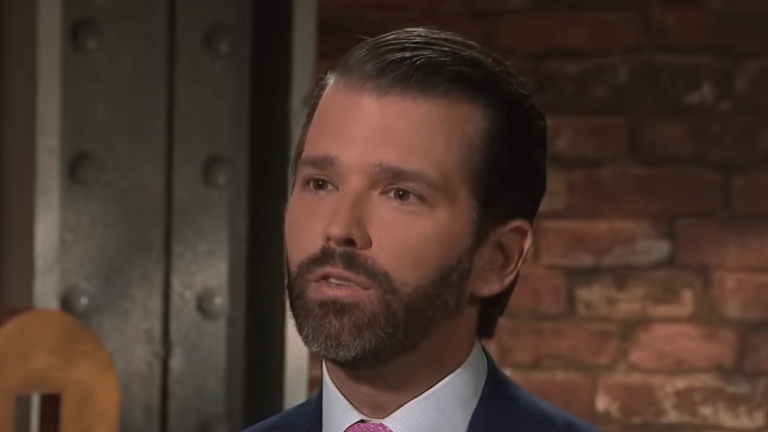 Donald Trump Jr. subpoenaed to testify to Senate Panel over Russia investigation
Donald Trump Jr. has been subpoenaed by the Senate Intelligence Committee over questions raised about his involvement with Russia in the moments leading up to and during the Trump campaign.
There is now some speculation that Trump Jr. is considering invoking his Fifth Amendment rights, or to not appear at all, according to one source. 
The subpoena is believed to be the first issued to one of Trump's family members.
A committee spokesperson said per Axios: "We do not discuss the details of witness engagements with the committee. Throughout the investigation, the committee has reserved the right to recall witnesses for additional testimony as needed, as every witness and witness counsel has been made aware."
Another source told CNN that there was an agreement "that he would only have to come in and testify a single time as long as he was willing to stay for as long as they'd like, which Don did.
"Don continues to cooperate by producing documents and is willing to answer written questions, but no lawyer would ever agree to allow their client to participate in what is an obvious PR stunt from a so-called 'Republican' senator too cowardly to stand up to his boss Mark Warner and the rest of the resistance Democrats on the committee," the source said.
Just a day earlier, Assistant Attorney General Stephen Boyd notified the House Judiciary Committee that Trump had exerted his executive privilege over the entire Mueller report.
"We are disappointed that you have rejected the Department of Justice's request to delay the vote of the Committee on the Judiciary on a contempt finding against the Attorney General this morning," Boyd wrote in a letter to Chairman Jerrold Nadler (D-N.Y.). "Accordingly, this is to advise you that the President has asserted executive privilege over the entirety of the subpoenaed materials."