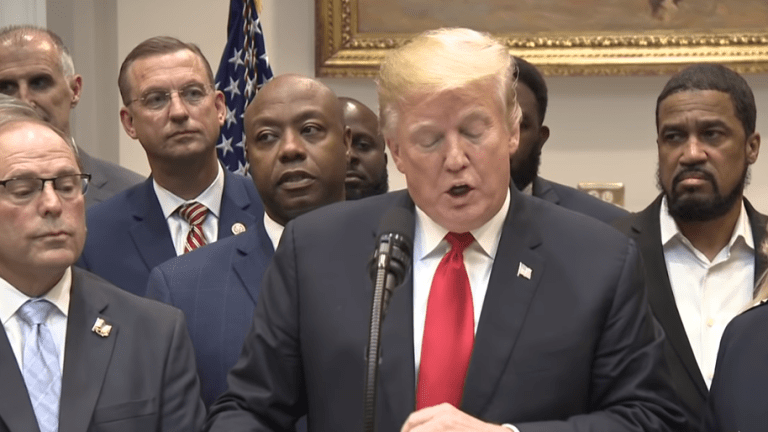 Donald Trump Endorses Bipartisan Prison Reform Bill
President Donald Trump has endorsed a bipartisan prison reform bill that would completely change prison sentencing laws in the U.S.
Trump endorsed the 'First Step Act' at the White House earlier this week, claiming that the bill would "make our communities safer and give former inmates a second chance at life after they have served their time."
"We're all better off when former inmates can receiver and re-enter society as law-abiding, productive citizens," the president said.
Trump said he was surprised by the support he has received for the bill, even naming a couple of politicians. If passed, the bill would completely overhaul prison sentencing laws in decades, which severely impacted Black communities and other minority communities in the U.S.
"Today's announcement shows that true bipartisanship is possible. And maybe it'll be thriving, if we're going to get something done," said Trump. "I urge lawmakers in both the House and Senate to work hard and to act quickly and send a final bill to my desk."
Trump also claimed that the economy is so strong that it is much easier for former felons to find jobs, before listing some of the incentives the bill offers.
The First Step Act aims to help federal inmates rehabilitate for life after prison by expanding their employment opportunities. Well-behaved prisoners could be freed much earlier and thousands of people who are arrested for drug crimes would become eligible for exemptions from harsh mandatory minimum sentencing laws.