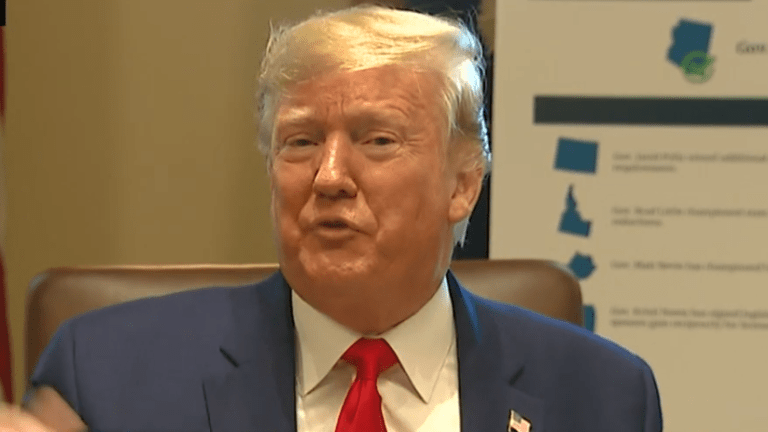 Donald Trump dismisses Emoluments Clause as 'Phony'
President Donald Trumphas defended his original decision to host the 2020 G-7 summit of world leaders at his private resort in Miami, slamming what he referred to as the "phony" emoluments clause of the U.S. Constitution for his backing down.
"You people with this phony emoluments clause," Trump told reporters at the White House during a Cabinet meeting.
Of course, he did not miss out on an opportunity to point his fingers at the Democrats.
"The Democrats went crazy, even though I would have done it free, saved the country a lot of money," Trump said. "Then they say, 'Oh, but you'll get promotion.' Who cares? You don't think I get enough promotion? I get more promotion than any human being that's ever lived."
Before Trump was forced to back out, The White House claimed that Trump would not profit off the G-7 meeting, but hosting the event at one of his private properties violates the emoluments clause of the Constitution.
"This is the perfect physical location to do this," Acting White House chief of staff Mick Mulvaney told reporters last week, adding that it was "almost like they built [Doral] to host this type of event."
Trump is clearly not happy about the decision, claiming that if he had hosted the G-7, it would have been the most memorable one in history.
"It would've been the greatest G-7 ever. I don't think it will be as exciting. I don't think it will be as good. It's going to cost the country a fortune," Trump added.