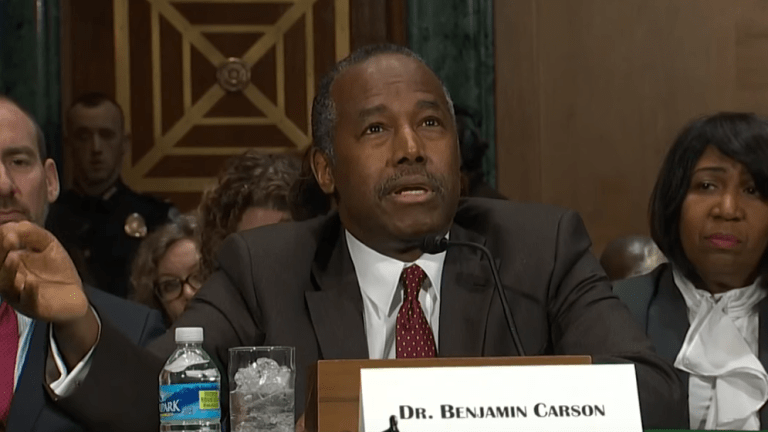 Detroit's School Board Considers Removing Ben Carson's Name from High School
The name of Housing and Urban Development Secretary Ben Carson could about to be removed from a high school in his hometown of Detroit.
Since his new, muted position at the White House, he no longer oversees the city's Board of Education, according to reports.
The Detroit Free Press reports that the board voted 6-1 Tuesday to begin soliciting public opinion on whether the name of the Benjamin Carson High School of Science and Medicine – as well as some other schools in the district – should be changed.
The Carson school was named for the former neurosurgeon before he ran for president.
The policy allows the board to change the names of existing schools under the following circumstances:
To commemorate individuals who have made a significant contribution to the enhancement of education
If a school facility is newly built or redesigned
If the name of a school doesn't reflect the current school population
If the community of the geographic area where the school is located requests a name change that more closely aligns with the history of the locality
If information newly discovered about the current name of the school is negative in nature.
We can't blame them? What is Carson currently doing for the people of Detroit since taking office? As one of the only people of color in Trump's administration, he has done little to implement changes beneficial to his former community.
He even proposed tripling the rent for low income families to motivate them to become more self sufficient and raise funds for federal housing.