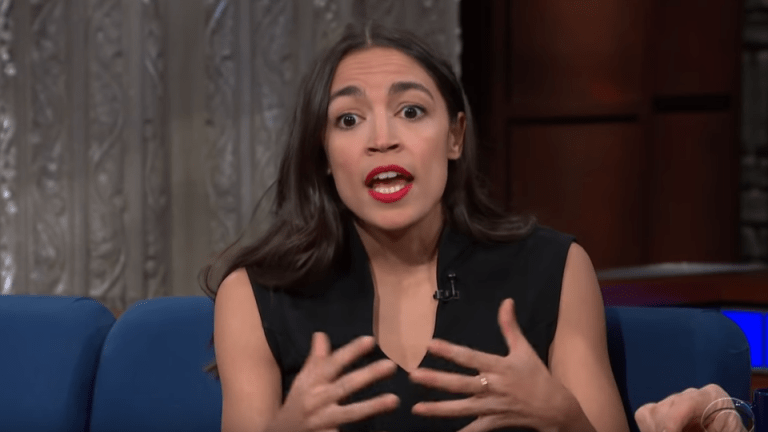 Dems reportedly plotting against Rep. Alexandria Ocasio-Cortez; Want candidate to run against her
Some Democrats are reportedly recruiting a primary candidate to run against Rep. Alexandria Ocasio-Cortez (D-N.Y.) 
It's no secret that Ocasio-Cortez has ruffled a few feathers since her arrival, but The Hill reports that at least one House Democrat has been privately urging members of the New York delegation to recruit a local politician from the Bronx or Queens to challenge Ocasio-Cortez.
"What I have recommended to the New York delegation is that you find her a primary opponent and make her a one-term congressperson," the Democratic lawmaker, who requested anonymity, told The Hill. 
"You've got numerous council people and state legislators who've been waiting 20 years for that seat. I'm sure they can find numerous people who want that seat in that district."
Ocasio-Cortez ran against and defeated Rep. Joseph Crowley (D-N.Y.)to the Democrats' dismay. They were reportedly hoping that Queens native Crowley, would eventually become Speaker.
"We are going to see what happens. Generally for me, I'm giving folks the benefit of the doubt, the presumption of innocence. You might say one thing before you get in here, and then after you get to meet folks, you see what happens and how the body works … things are different, so we'll see what happens," Rep. Gregory Meeks (D-N.Y.), whose district includes part of Queens, said in an interview.
"I can only tell you that the times I've spoken to her, and at the times she's been at the New York delegation meetings, she's been cooperative and wants to be a team player. That's what she said, so you gotta take her at her word until something changes," Meeks added.
We think Ocasio-Cortez probably cares very little about the potential challenge. She is not one to shy away from a fight. If the Dems had any sense they'd rally behind her.