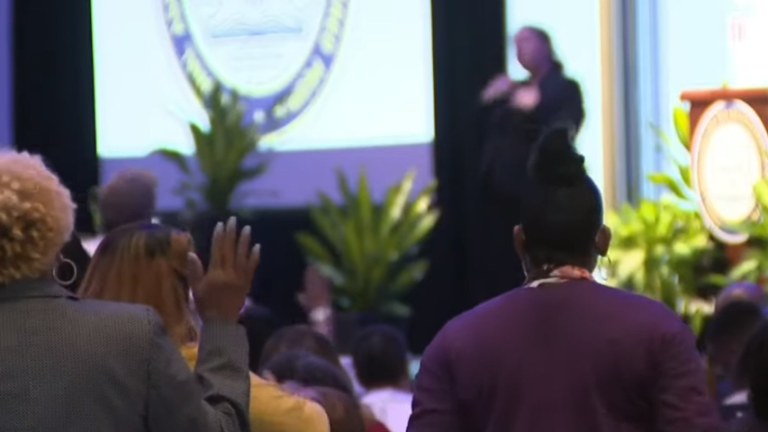 Democrats Warn Against Trump at N.A.A.C.P. Forum
The 110th NAACP Annual Convention in Detroit took place this week, and Democrats issued warning to the Black community about President Trump and how he is toxic to the Black community.
"He's isolating our nation from other nations in the world," said Senator Cory Booker of New Jersey, per The NY Times. "It's time for the United States to lead again. And be a leading force of light and justice and democracy."
He was not the only Democrat who spoke out at the forum. Sen. Elizabeth Warren was also very vocal about the president and thinks he should be impeached right away.
"This is a man who has broken the law and he should be impeached," she said. "Whether it would pass the Senate or not, this is a moment in history and every single person in Congress should be called on to vote and to live with that vote for the rest of their lives.
The warnings come after delegates of the NAACP unanimously voted on Tuesday to call on the House to carry out impeachment proceedings against President Donald Trump. 
"The pattern of Trump's misconduct is unmistakable and has proven time and time again, that he is unfit to serve as the president of this country, said Derrick Johnson, President, and CEO of NAACP. 
"From his attempts to curtail the scope of Robert Mueller's investigation to calling out minority congresswomen and telling them to go back to their countries, to caging immigrant children without food or water to his numerous attempts to avert the Supreme Court's decision to not add in the citizenship question to the 2020 Census – this president has led one of the most racist and xenophobic administrations since the Jim Crow era. Trump needs to know that he is not above the law and the crimes that he has committed and he must be prosecuted. We will make sure that the NAACP is at the forefront of pushing Congress to proceed with the impeachment process."