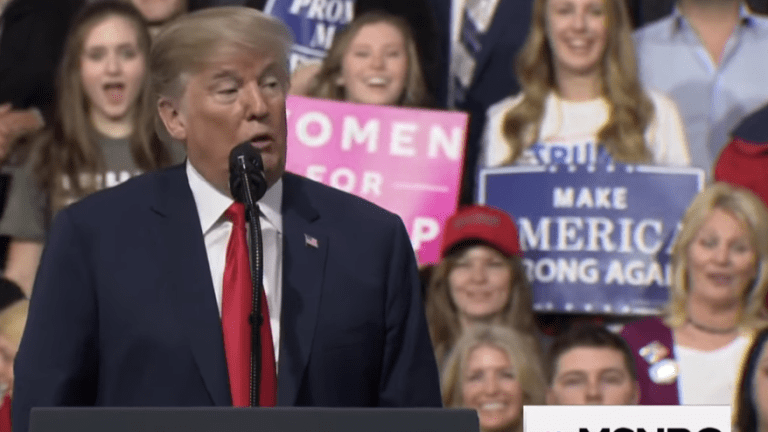 Democrats push for full release of the Mueller report
The Democrats are piling the pressure on for the full release of Special Counsel Robert Mueller's report.
Trump's newly appointed Attorney General William Barr provided a brief summary of what he said were the key findings but the full details of the report are unknown.
According to the report, Mueller found that neither President Donald Trump nor any of his aides conspired or coordinated with the Russian government's interference in the 2016 election.
Barr and the deputy attorney general, Rod J. Rosenstein, also said that the special counsel arrived at no conclusions about whether the president illegally obstructed justice.
"While this report does not conclude that the president committed a crime, it also does not exonerate him," the attorney general quoted Mueller as writing.
But California's Democratic Rep. Maxine Waters says that the full report should be made available.
"We want full disclosure. The American people deserve to know what our special counsel has discovered in this investigation over 22 months. We don't want to hear anything about Barr using his discretion to decide what we should see, what we should know and not know. We want the full report. We deserve it, and we are going to keep the pressure on," Waters told Joy Reid during an appearance on MSNBC's 'AM Joy.'
Sen. Kamala Harris echoed Waters' sentiment:
"The Mueller report needs to be made public, the underlying investigative materials should be handed over to Congress, and Barr must testify. That is what transparency looks like. A short letter from Trump's hand-picked Attorney General is not sufficient," she tweeted on Sunday.
But Trump is reveling in the finding:
"No Collusion, No Obstruction, Complete and Total EXONERATION. KEEP AMERICA GREAT!" he tweeted.
But, according to reports, New York Attorney General Letitia James issued subpoenas to Deutsche Bank and Investors Bank on Mar. 11 to obtain records related to the financing of four major Trump Organization projects including a failed effort to buy the Buffalo Bills. There appears to be some speculation over whether Trump may have committed loan fraud by inflating his net worth by a reported $4 billion.
Additional investigations are also ongoing in Congress.