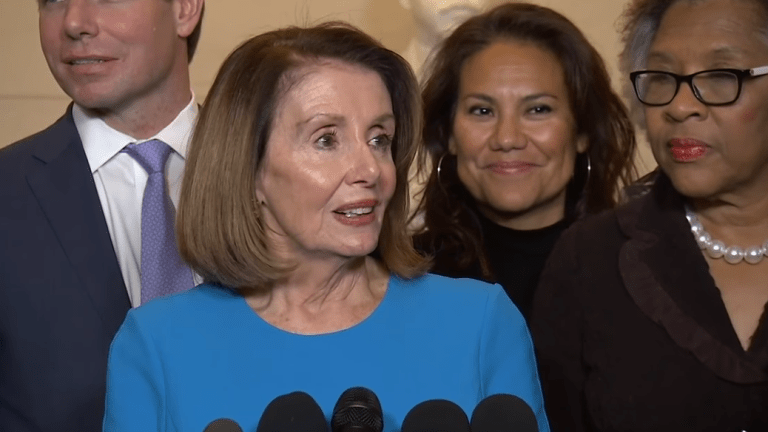 Democrats Nominate Nancy Pelosi for House speaker
House Democrats have nominated Nancy Pelosi to be their nominee for House speaker.
The vote brings Pelosi one step closer to nabbing the position. Pelosi needs to win over more than a dozen no votes in order to win with 218 members' support in the full floor vote in January.
The vote took place in a closed-door meeting by a 203-32 vote. Pelosi faced an uphill battle, working her way through disgruntled Democrats who were eying new party leadership, including the Black Caucus. It appears that the Dems have put all of their feelings to the side, for the time being, choosing instead to unite for the long-term future of the party. All eyes are on 2020.
Rep.-elect Ben McAdams, D-Utah, voted against Nancy Pelosi as the new House speaker. The full House of Representatives will formally vote on its next speaker in the new year on Jan. 3, the first day of Congress' next session.
"We had the most unifying meeting," Pelosi told reporters as the votes were still being counted. "It was so inspiring to hear my colleagues place my name into nomination, once again, for Speaker of the House."