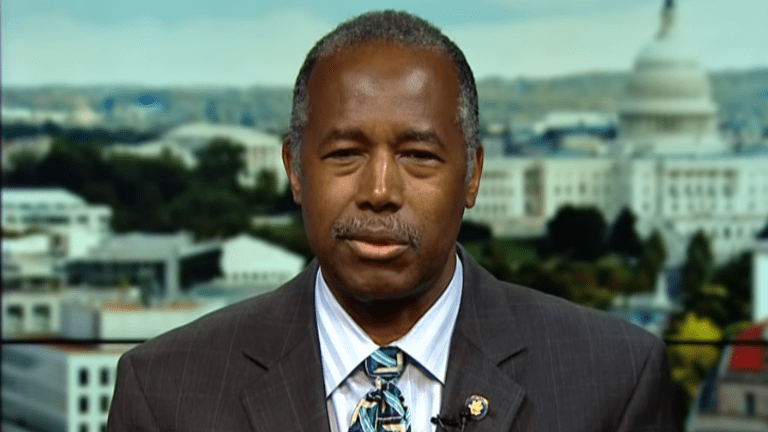 Democrats Drill Ben Carson after HUD Hires a Known Racist
Ben Carson is in the hot seat after six Democratic senators pressed the Housing and Urban Development (HUD) Secretary about his department's decision to hire a former consumer bureau official under investigation for a series of racist blog posts.
Eric Blankenstein was hired in a legal position with the department as the Consumer Financial Protection Bureau's policy director for the agency's Division of Supervision, Enforcement, and Fair Lending. 
"In our country, private citizens may espouse whatever views they have, even abhorrent ones. What they do not have a right to is a six-figure federal job," wrote the senators who are part of the Senate Banking Committee.
"HUD has an important mission to 'create strong, sustainable, inclusive communities and quality affordable homes for all,'" they continued. "It needs employees that can carry out and bolster that mission, not ones that call HUD's commitment to it into question." 
The senators included; Sen. Sherrod Brown (Ohio), the top Democrat on the Senate Banking Committee, Democratic Sens. Bob Menendez (N.J.), presidential candidate Elizabeth Warren (Mass.), Jack Reed (R.I.), Catherine Cortez Masto (Nev.) and Chris Van Hollen (Md.).
On Monday, The New York Times reported that Blankenstein resigned "after blog posts he wrote in 2004 as a University of Virginia law student surfaced online. In those posts, Blankenstein repeatedly used the 'n-word.'
"In a more recent exchange, (Blankenstein) argued that the movement to deny that President Barack Obama was born in the United States was not racist," the Times wrote. He also "suggested that someone who uses a racial slur for a black person is not necessarily racist."
"We all are human, we all make mistakes and learn from them- especially 15 years later- and we all deserve second chances," Carson told The Times. "Eric's impressive career and experience will be a great asset to the agency."