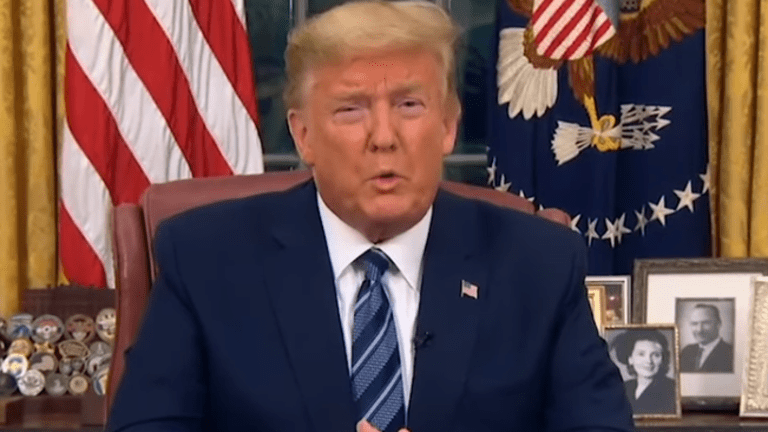 Democrats delayed stimulus bill limit the Trump family's ability to profiting
On Wednesday, the Senate passed a historic $2-trillion stimulus bill to help to country cope with the crippling impact of coronavirus, but the Democrats rejected the first two drafts -- apparently to ensure that the Trump family cannot profit from it.
Senate Minority Leader Chuck Schumer says that a clause was revised to bar money from going to Trump family-owned businesses during the novel-coronavirus outbreak, according to Politico.
Schumer held up passage of the bill as the stricter language was inserted, sources told the publication. The Senate passed the bill just before midnight.
"We told Republicans it was unacceptable to omit strict prohibitions on Trump businesses having access to the Treasury lending, as well as critical transparency measures, and that we would hold up the bill until they included them in the final text," Schumer said. "They relented and these important accountability provisions were successfully added to the final bill."
The updated language should have addressed a loophole in the original clause, which blocked the bill's loans from going to businesses that were at least 20 percent owned by presidents or their children, spouses and in-laws.
Trump has been eager to jumpstart the economy, as he too may be feeling the pinch as stay-at-home orders and travel restrictions mean that he is personally losing money.
"This provision will ensure that this stimulus bill benefits American workers and small businesses, not the president's own self interests," said Rep. Gerry Connolly, a House Oversight Committee member who chairs the subcommittee with jurisdiction over Trump's hotel in Washington, D.C.