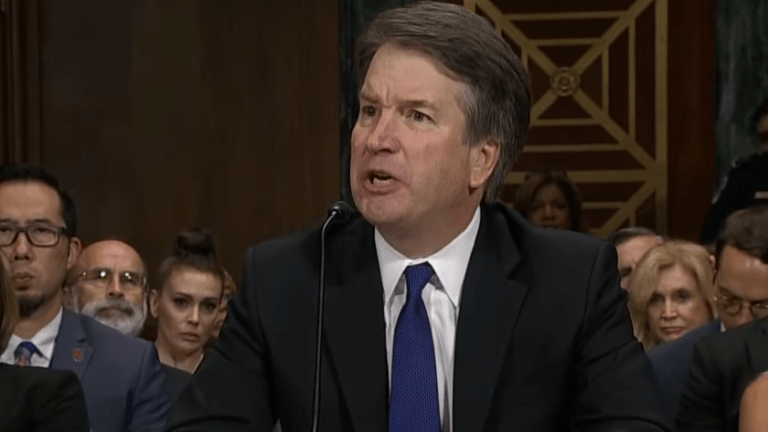 Democrats call for Kavanaugh to be impeached amid sexual misconduct claims
Democratic presidential candidates are calling for impeachment or investigation of Supreme Court Justice Brett Kavanaugh fresh allegations of sexual misconduct against him were published in The New York Times over the weekend.
According to the news outlet, a former male classmate claims to have witnessed Kavanaugh expose himself at a party. They also report that his friends pushed his genitals against a woman without her consent.
Sens. Elizabeth Warren (D-Mass.) and Kamala Harris (D-Calif.), former Housing and Urban Development Secretary Julián Castro, and former Rep. Beto O'Rourke (D-Texas) have all called for his impeachment.
"I sat through those hearings. Brett Kavanaugh lied to the U.S. Senate and most importantly to the American people," Harris wrote. "He was put on the Court through a sham process and his place on the Court is an insult to the pursuit of truth and justice."
Former Vice President Joe Biden and New York City Mayor Bill de Blasio have not called for impachment but instead, have called for an investigation into the claims.
Biden told Axios in a statement that "we must follow the evidence to wherever it leads," adding, "Doing this the right way is critically important in getting the truth and restoring the American people's faith in their government."
President Donald Trump leapt to his defense, calling on his Justice Department Sunday to "rescue" Supreme Court Justice Brett Kavanaugh.
"Brett Kavanaugh should start suing people for libel, or the Justice Department should come to his rescue. The lies being told about him are unbelievable. False Accusations without recrimination. When does it stop? They are trying to influence his opinions. Can't let that happen!" he tweeted on Sunday.